Tweet
Packet Switching Networks and Algorithms
University of Colorado System
Since the emergence of cloud computing the late 1990s, the landscape of networking technology has changed a lot. Nowadays networks are more and more invisible and software-defined. This is the third course of the specialization which focus on the packet networks and switching. What taught are quite conceptual and basic. Graph theory is quite important, you will find this course actually quite easy if you have solid grasp of it.
Quick Recap
---
---
My Certificate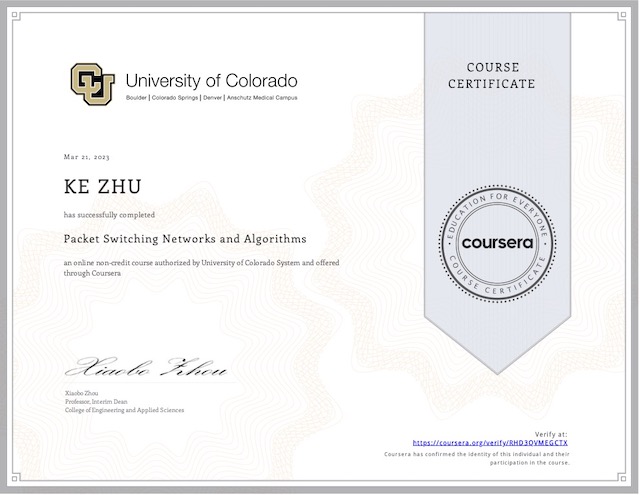 ---
Related Specialization
---
I am Kesler Zhu, thank you for visiting my website. Checkout more course reviews at https://KZHU.ai
All of your support will be used for maintenance of this site and more great content. I am humbled and grateful for your generosity. Thank you!
Don't forget to sign up newsletter, don't miss any chance to learn.
Or share what you've learned with friends!
Tweet