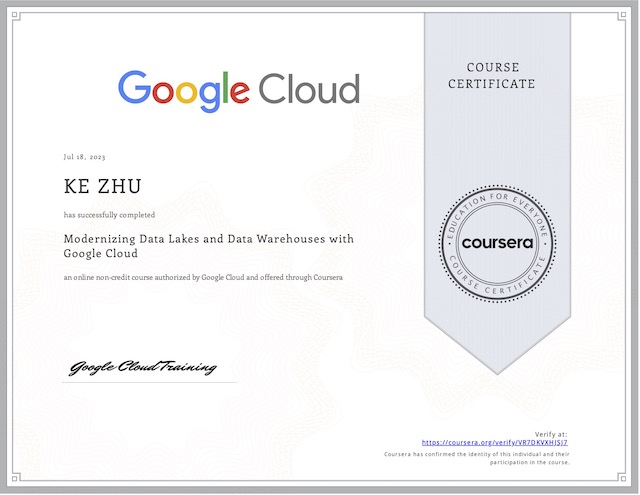 Modernizing Data Lakes and Data Warehouses with Google Cloud Google Cloud Recently, the concept Lakehouse is really drawing
...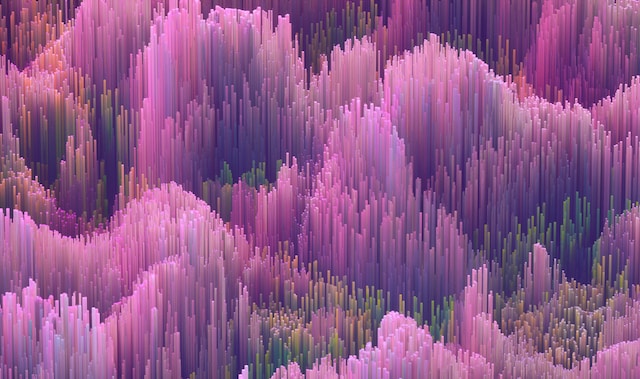 A data engineer is someone who builds data pipelines. They want to get their data into a place,
...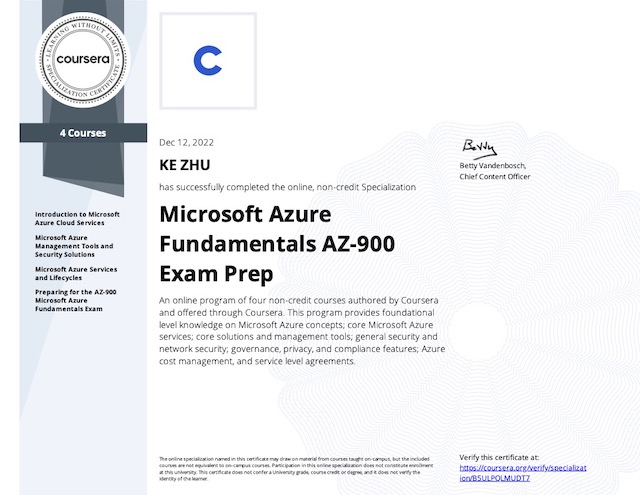 Microsoft Azure Fundamentals AZ-900 Exam Prep Microsoft Hey, there, this is my 10th specialization. It is all about
...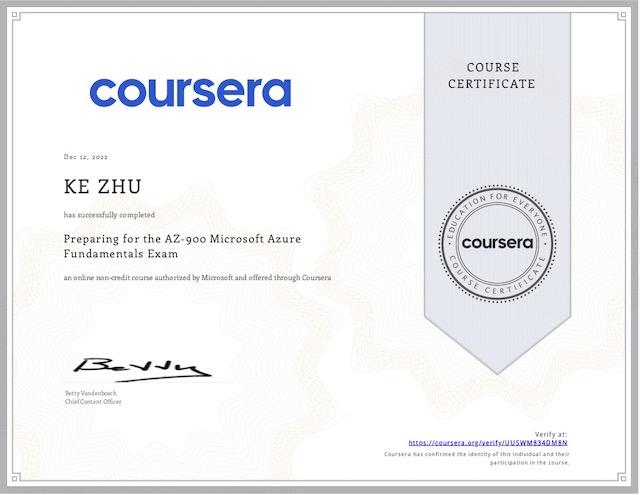 Preparing for the AZ-900 Microsoft Azure Fundamentals Exam Microsoft The title of the course describes itself. This short
...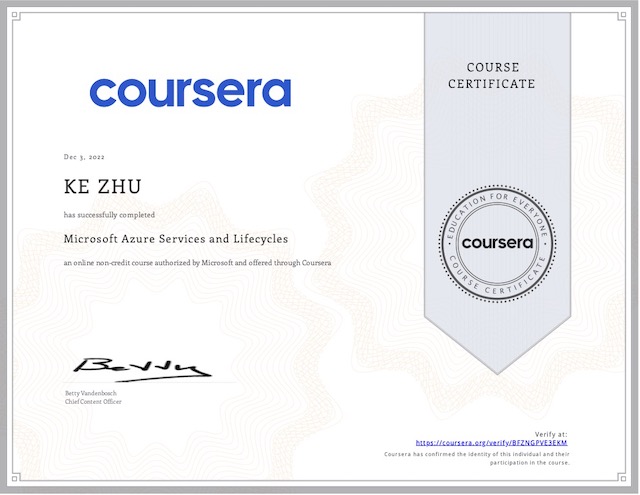 Microsoft Azure Services and Lifecycles Microsoft Your journey to cloud is not always about technology. Try to think
...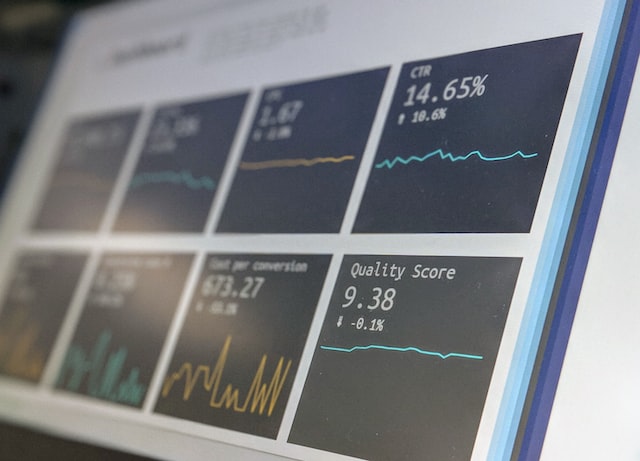 Azure Identity Services With people increasingly able to work from anywhere, plus the rise of "bring your own
...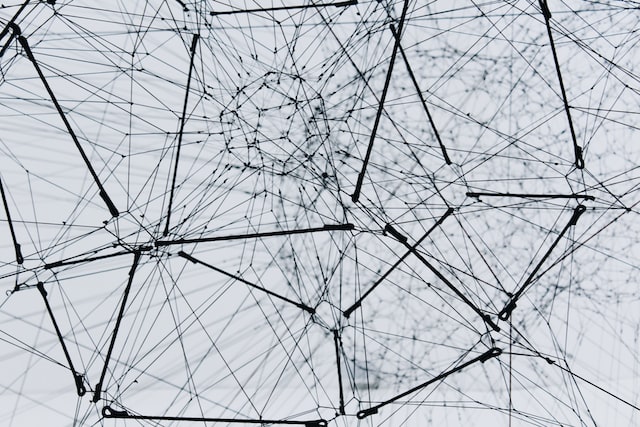 Fundamentally, a software defined network is a type of network architecture that separates the network data plane from
...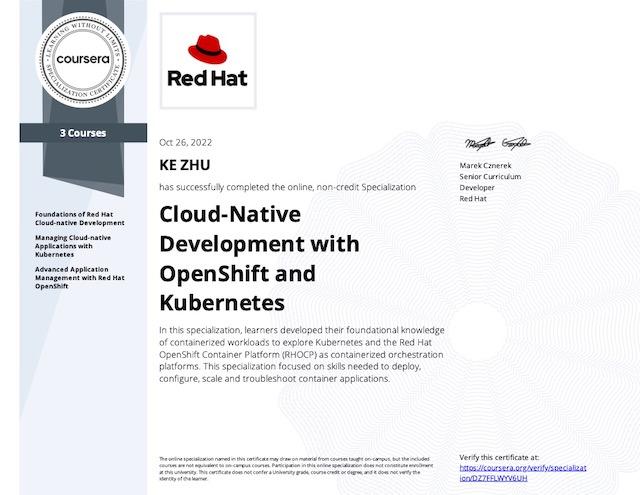 Cloud-Native Development with OpenShift and Kubernetes SpecializationRed Hat Kubernete's hot, hot, hot. Had you planned to give it
...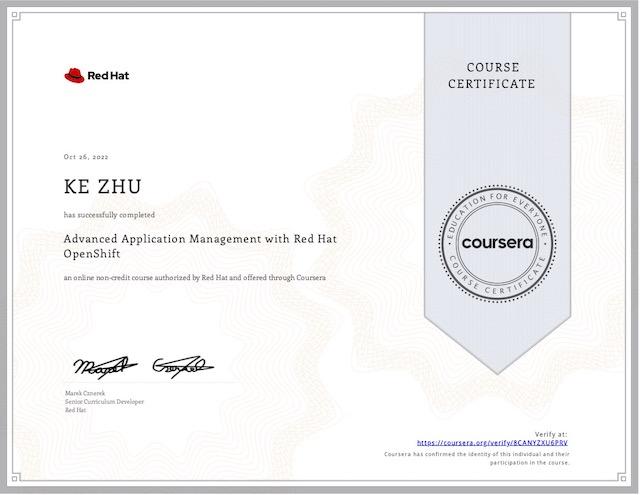 Advanced Application Management with Red Hat OpenShiftRed Hat This is the third course in the specialization. Assuming you
...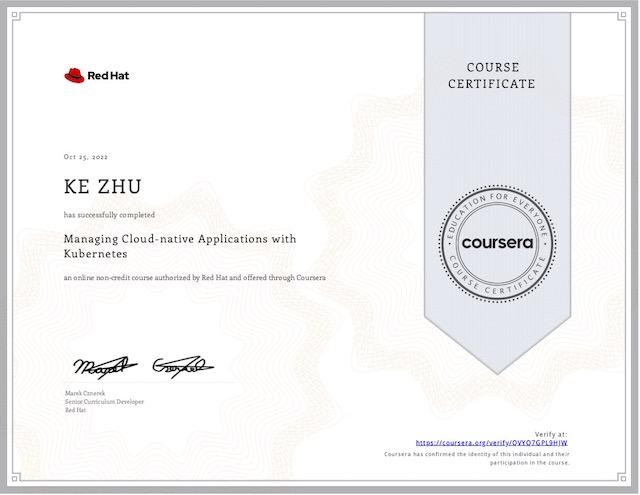 Managing Cloud-Native Applications with KubernetesRed Hat Very good and well-structured course on Kubernetes! You will learn the most
...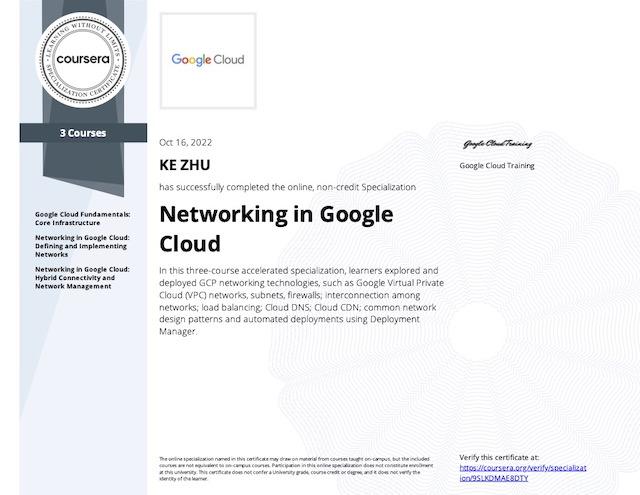 Networking in Google Cloud SpecializationGoogle Networks can become stunningly complicated over time, in the era of cloud, it
...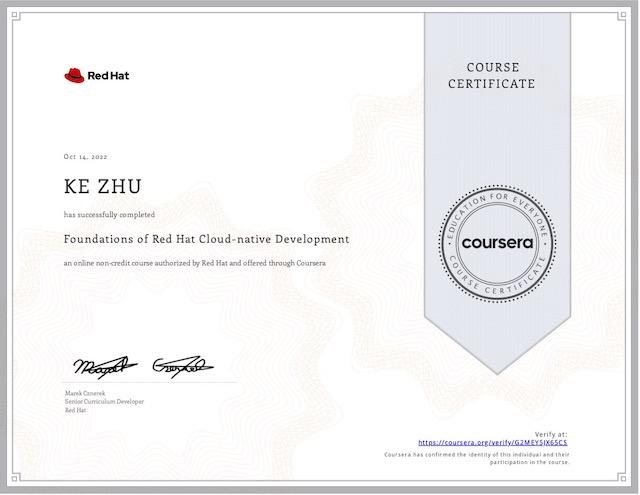 Foundations of Red Hat Cloud-Native DevelopmentRed Hat You know what? At this moment, my blog https://KZHU.ai is actually
...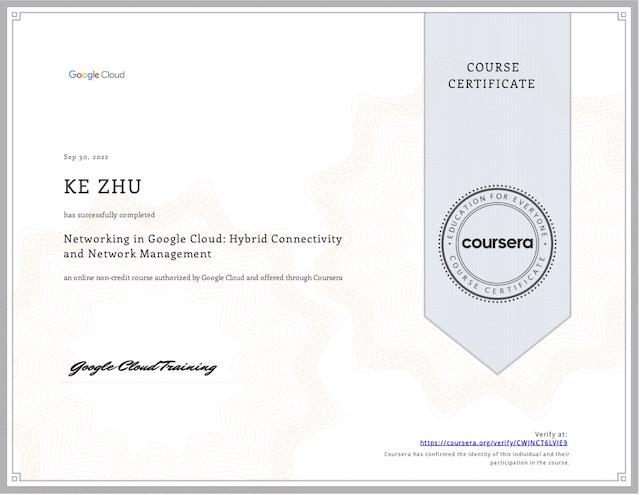 Networking in Google Cloud: Hybrid Connectivity and Network ManagementGoogle OK, as a cloud engineer, you know a lot
...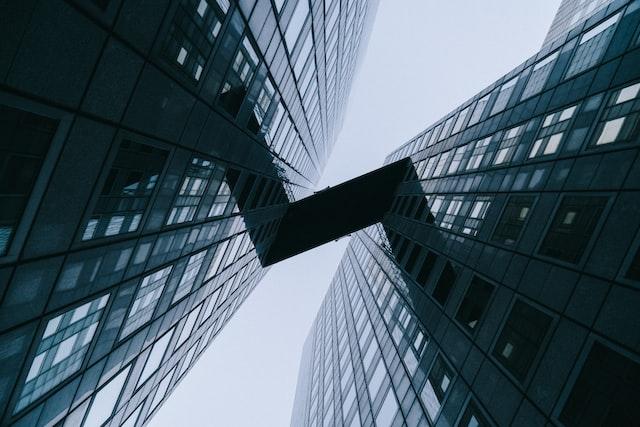 Different applications and workloads require different network connectivity solutions. Google supports multiple ways to connect your infrastructure to
...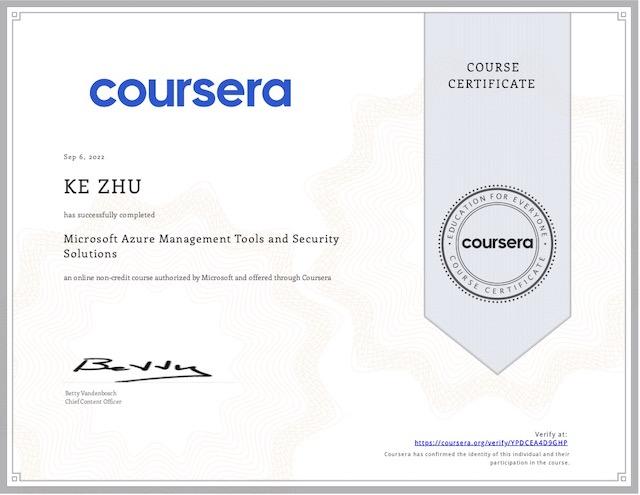 Microsoft Azure Management Tools and Security SolutionsMicrosoft Microsoft Azure offers a wide array of management tools and services.
...