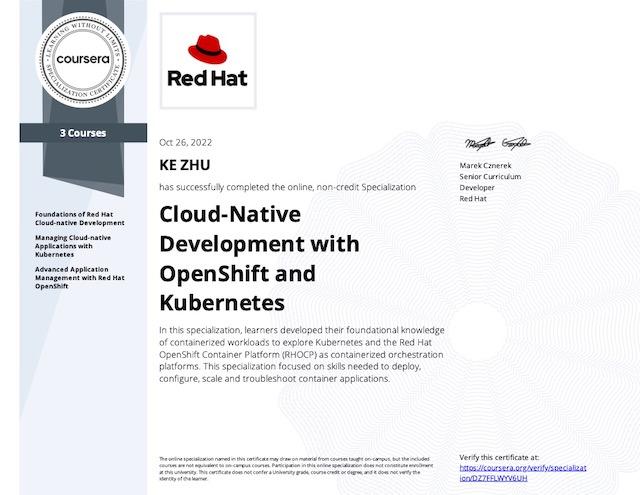 Cloud-Native Development with OpenShift and Kubernetes SpecializationRed Hat Kubernete's hot, hot, hot. Had you planned to give it
...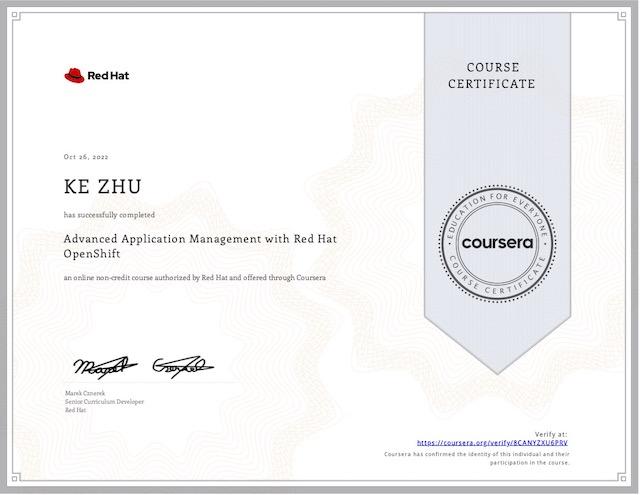 Advanced Application Management with Red Hat OpenShiftRed Hat This is the third course in the specialization. Assuming you
...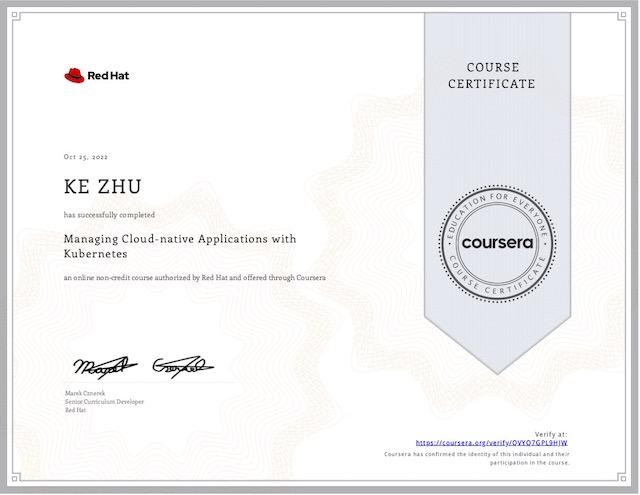 Managing Cloud-Native Applications with KubernetesRed Hat Very good and well-structured course on Kubernetes! You will learn the most
...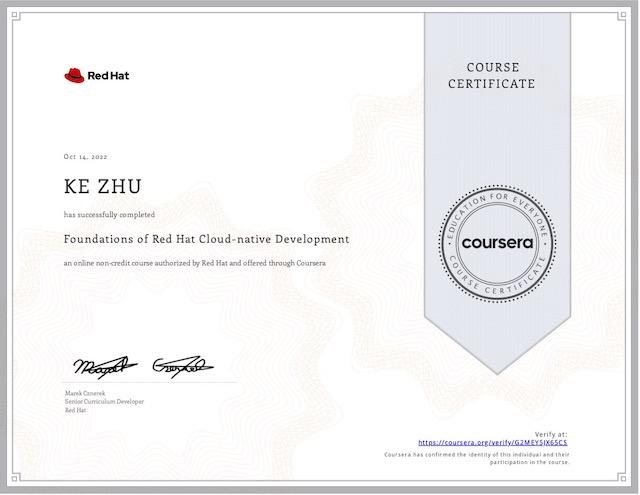 Foundations of Red Hat Cloud-Native DevelopmentRed Hat You know what? At this moment, my blog https://KZHU.ai is actually
...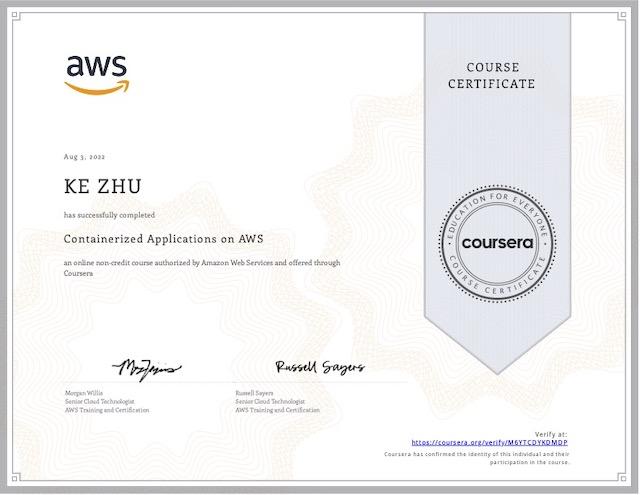 Containerized Applications on AWSAWS In the past few years, I have been working on the Red Hat OpenShift
...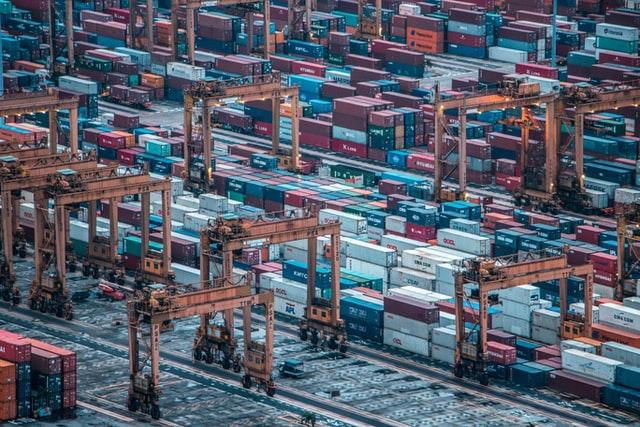 Microservices Traditionally a three-tier application is made up of three components, usually all of which are based on
...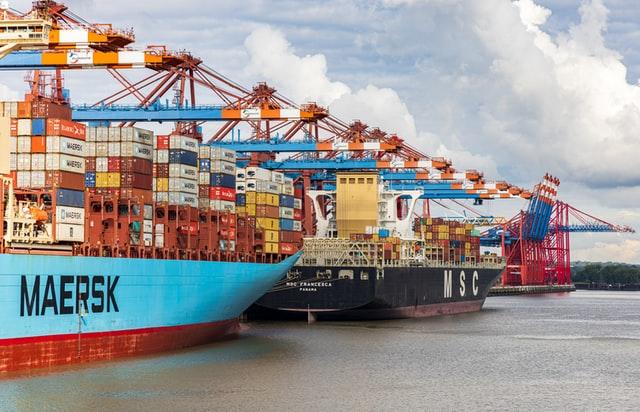 Containers Explained The concept for containers comes from shipping containers, which have a standard size, shape, and common
...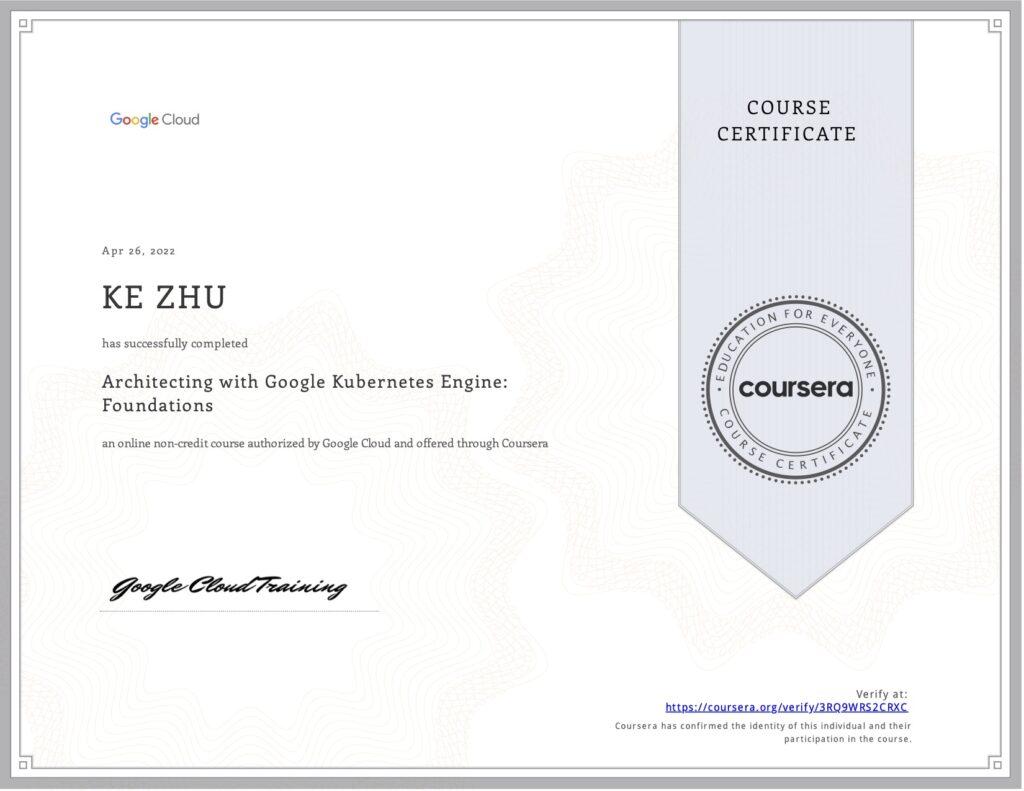 Architecting with Google Kubernetes Engine: FoundationsGoogle Kubernetes and its ecosystem provide all the capabilities needed to address key
...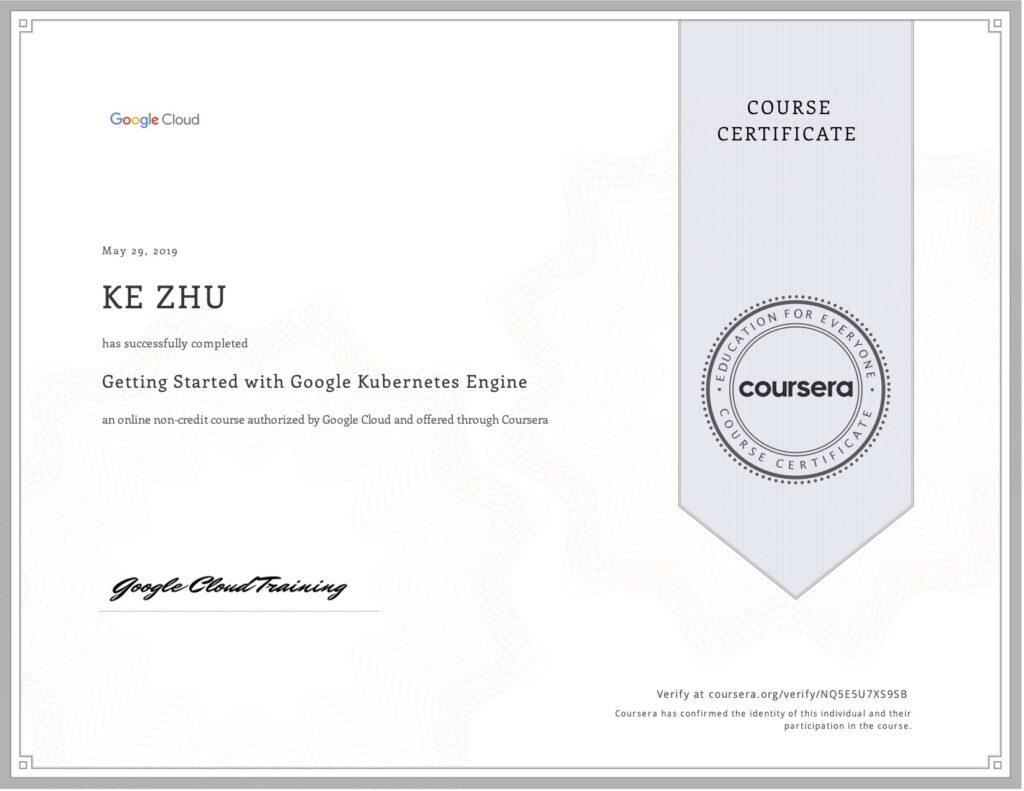 Getting Started with Google Kubernetes EngineGoogle Cloud A very nice mini training from Google teaching you how to
...