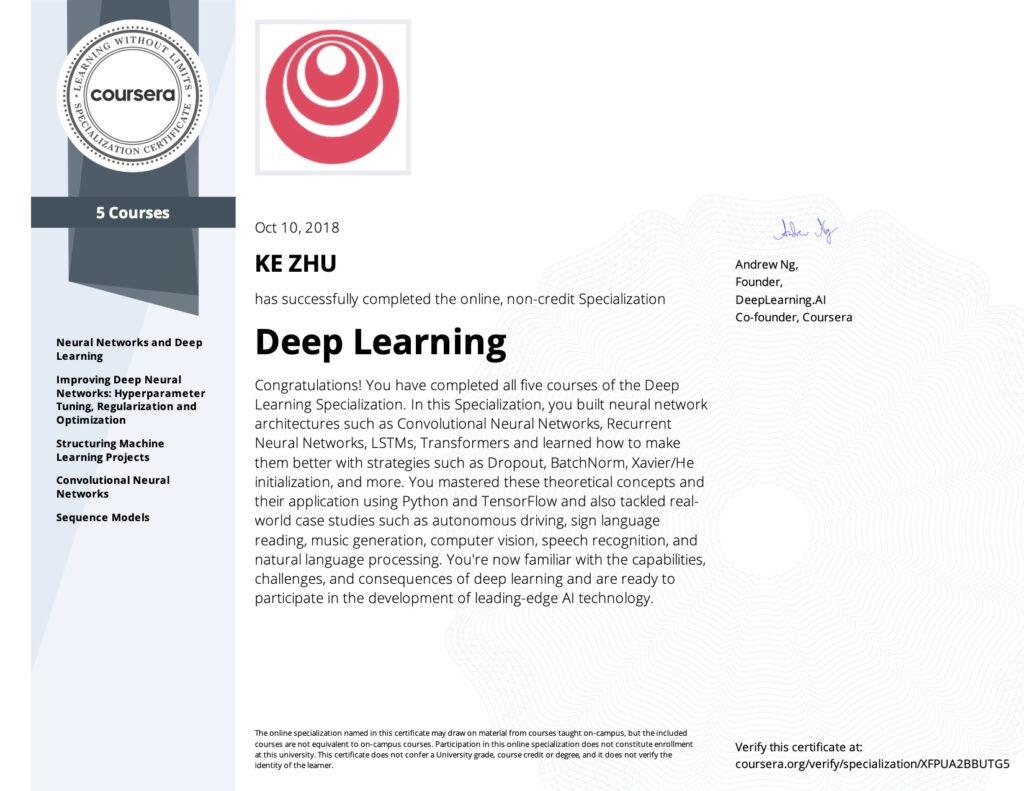 Deep Learning SpecializationDeepLearning.AI Mission complete! This is probably the most popular specialization on Coursera. Cutting-edge topics, high quality
...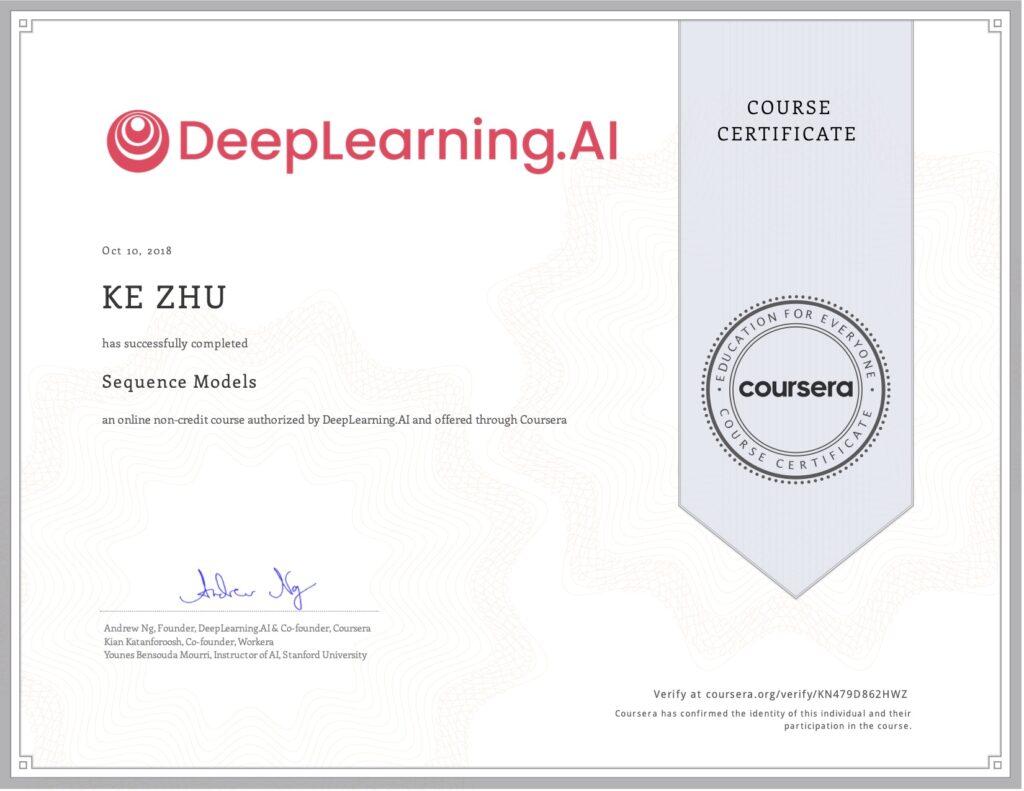 Sequence ModelsDeepLearning.AI When I finished this course, I picked up my phone and asked "Hey Siri, what is
...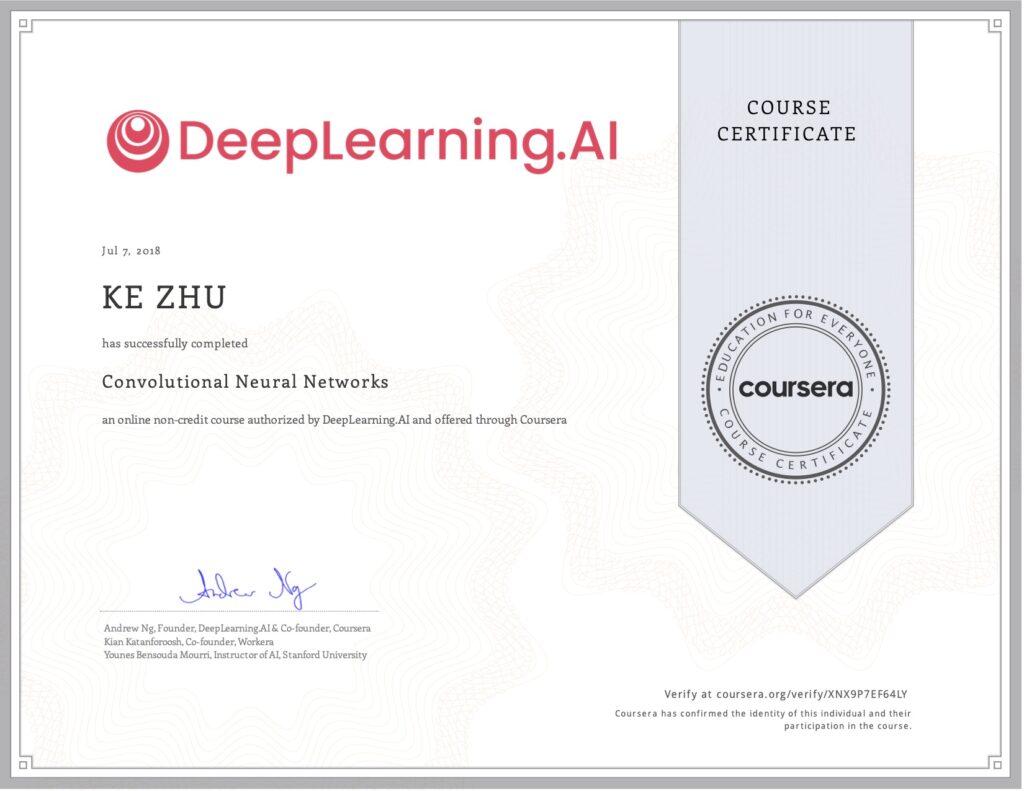 Convolutional Neural NetworksDeepLearning.AI This great course helps you grasp fundamentals of CNN and get familiar with the most
...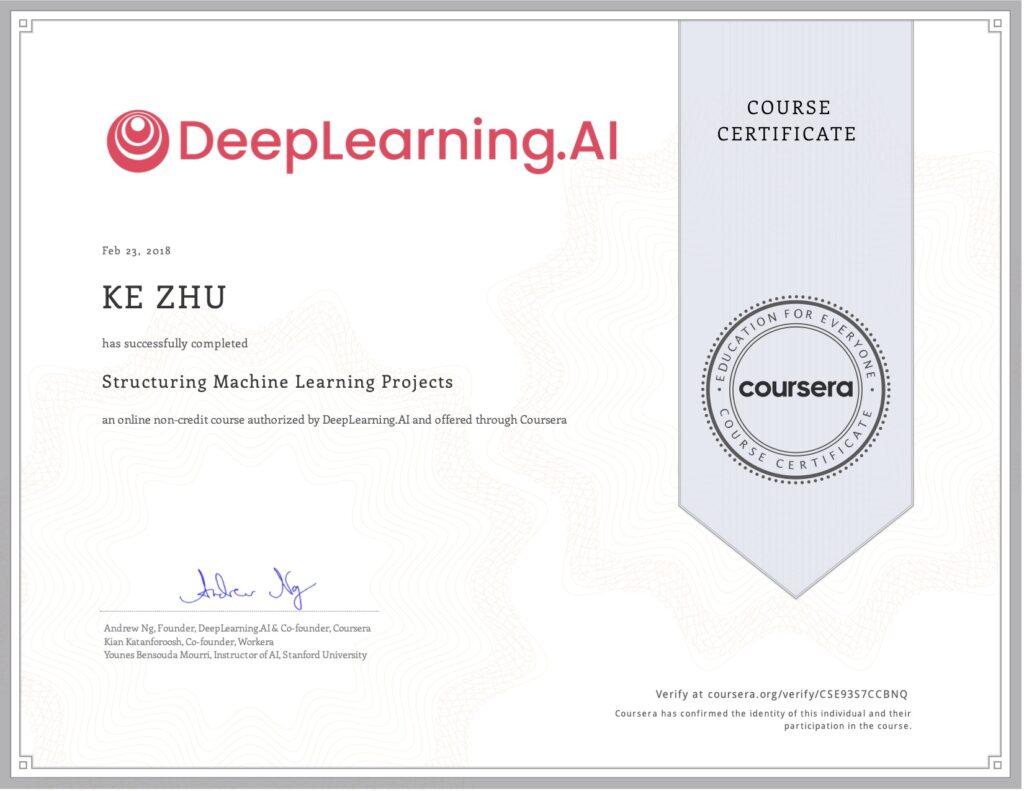 Structuring Machine Learning ProjectsDeepLearning.AI This is a short-but-effective course about strategy. The topics are all critical for helping
...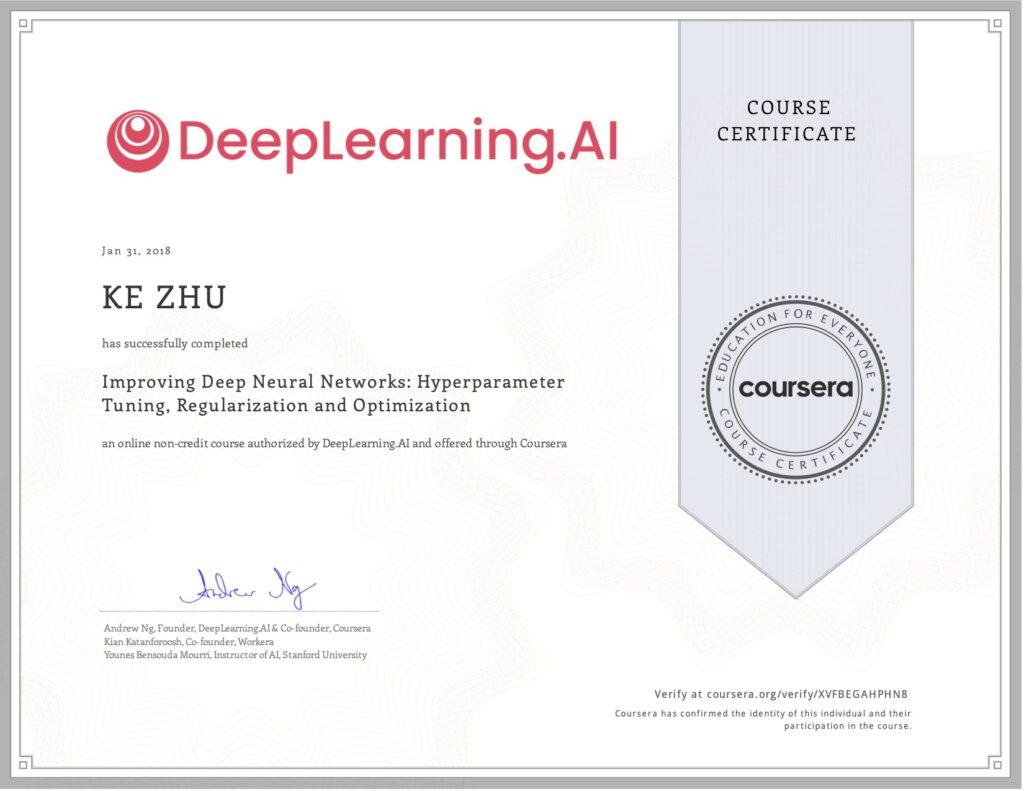 Improving Deep Neural NetworksDeepLearning.AI This course guides you through the "mist" of optimizing deep learning neural networks, very
...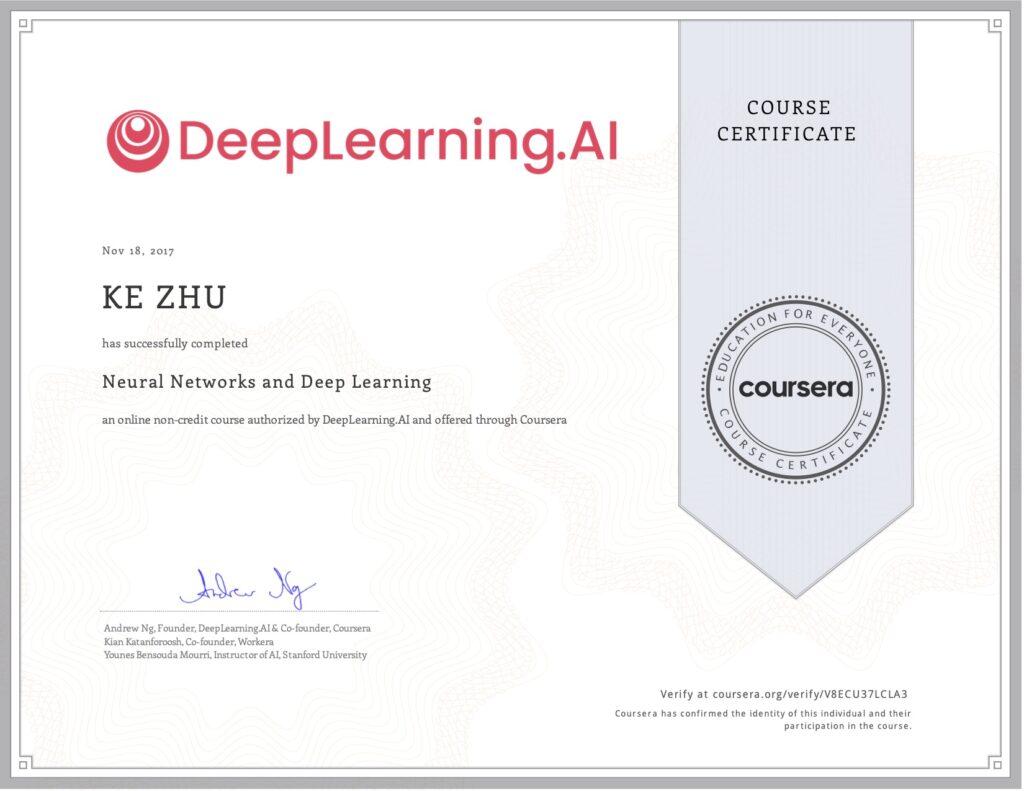 Neural Networks and Deep LearningDeepLearning.AI GREAT course! Andrew elaborated the neural network for Deep Learning in an extremely
...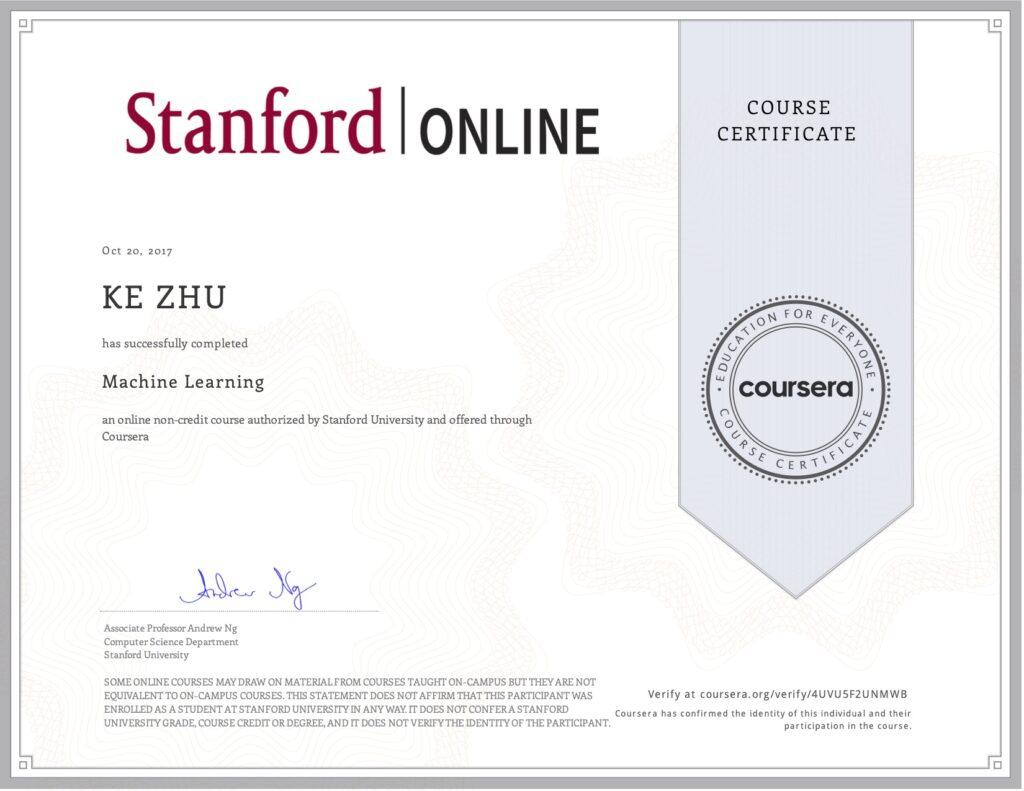 Machine LearningStanford University The course is taught by Andrew Ng. Probably this is the most popular and famous
...