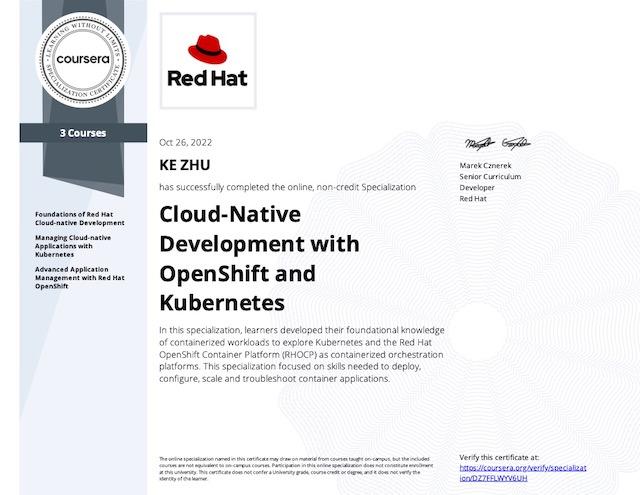 Cloud-Native Development with OpenShift and Kubernetes SpecializationRed Hat Kubernete's hot, hot, hot. Had you planned to give it
...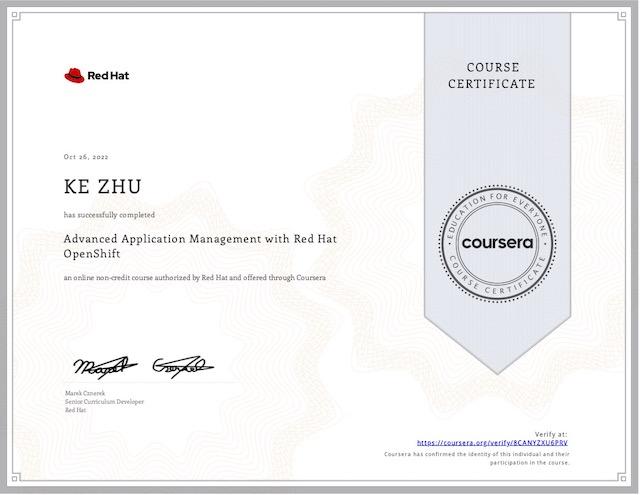 Advanced Application Management with Red Hat OpenShiftRed Hat This is the third course in the specialization. Assuming you
...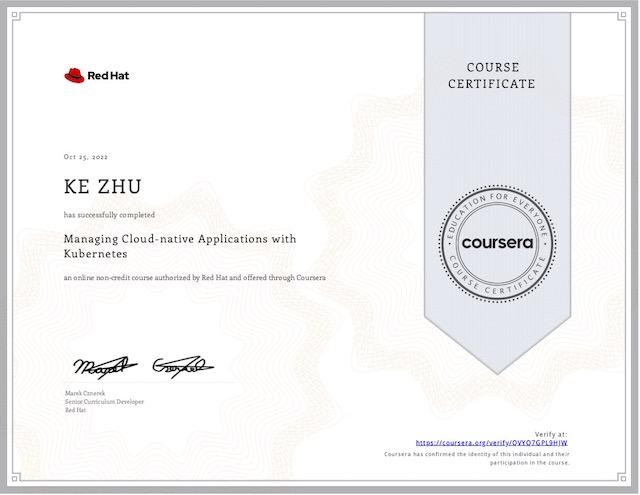 Managing Cloud-Native Applications with KubernetesRed Hat Very good and well-structured course on Kubernetes! You will learn the most
...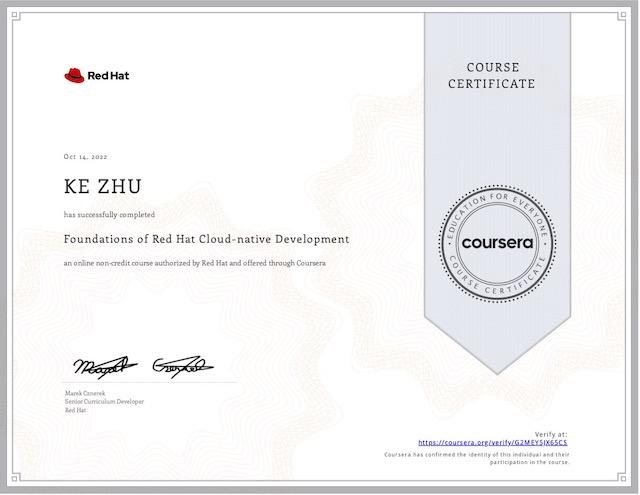 Foundations of Red Hat Cloud-Native DevelopmentRed Hat You know what? At this moment, my blog https://KZHU.ai is actually
...