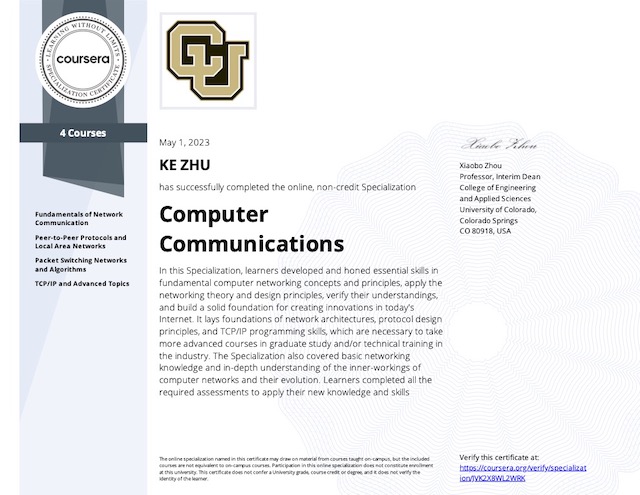 Computer Communications University of Colorado System Don't mention those complex networks in cloud, it is even a challenging
...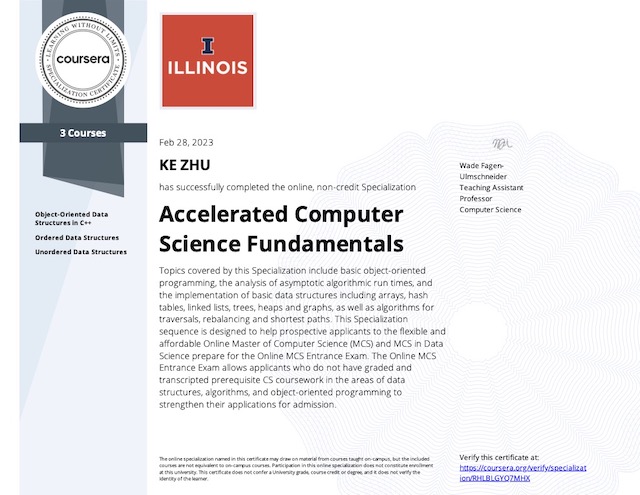 Accelerated Computer Science Fundamentals University of Illinois at Urbana-Champaign In recent years, cloud-native is hot and trending. I
...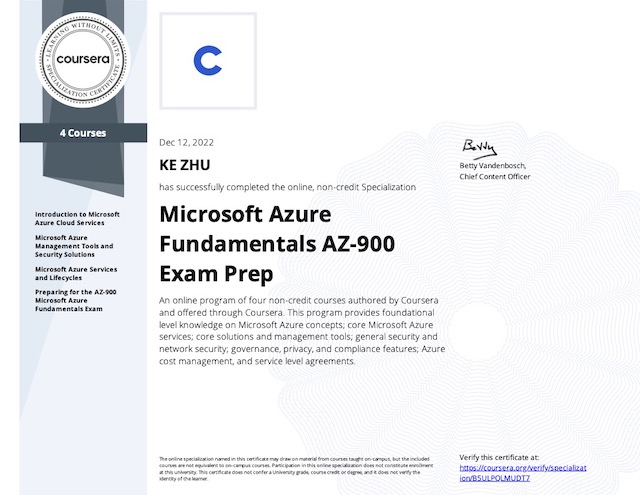 Microsoft Azure Fundamentals AZ-900 Exam Prep Microsoft Hey, there, this is my 10th specialization. It is all about
...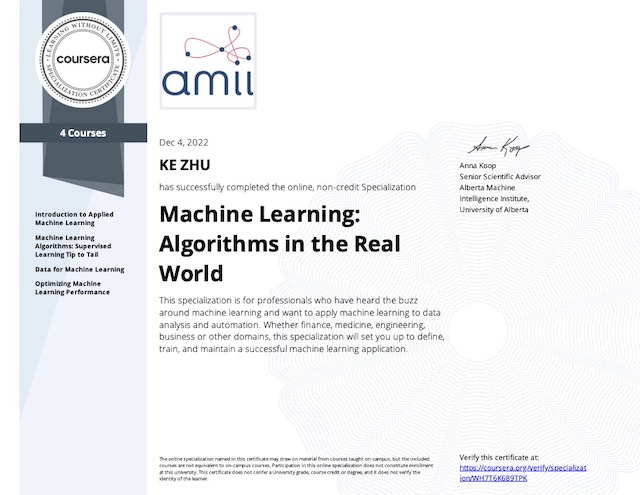 Machine Learning: Algorithms in the Real World Alberta Machine Intelligence Institute It is really an exciting journey! This
...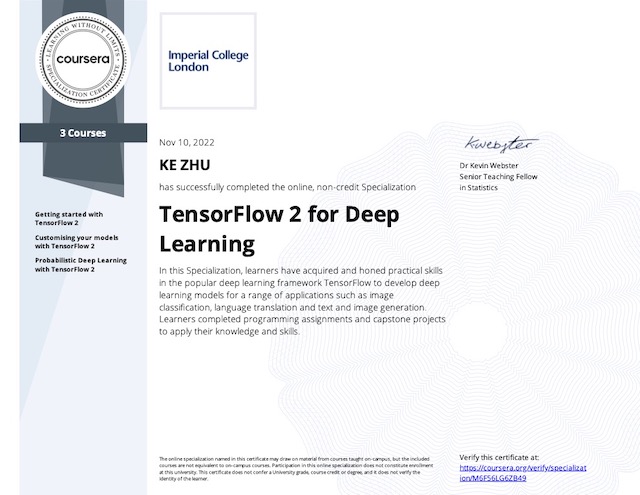 TensorFlow 2 for Deep Learning Specialization Imperial College London Hooray! Now I completed the whole specialization! TensorFlow skill
...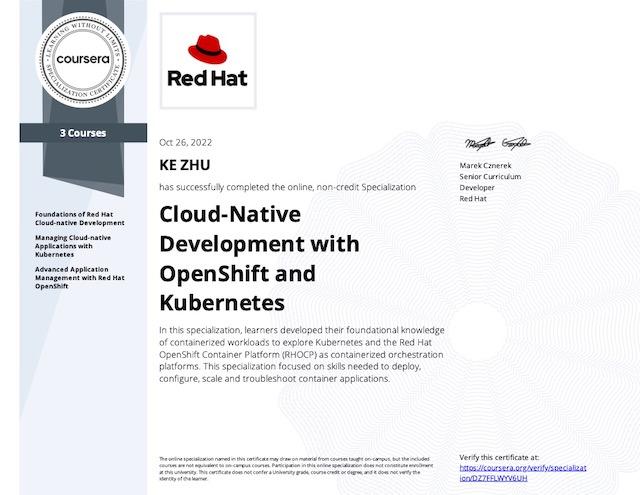 Cloud-Native Development with OpenShift and Kubernetes SpecializationRed Hat Kubernete's hot, hot, hot. Had you planned to give it
...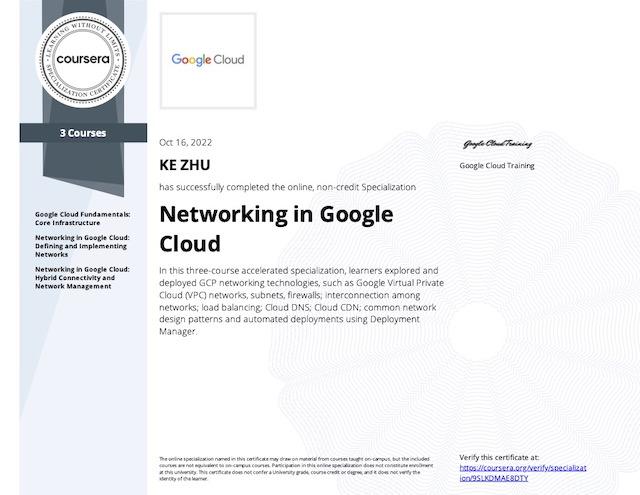 Networking in Google Cloud SpecializationGoogle Networks can become stunningly complicated over time, in the era of cloud, it
...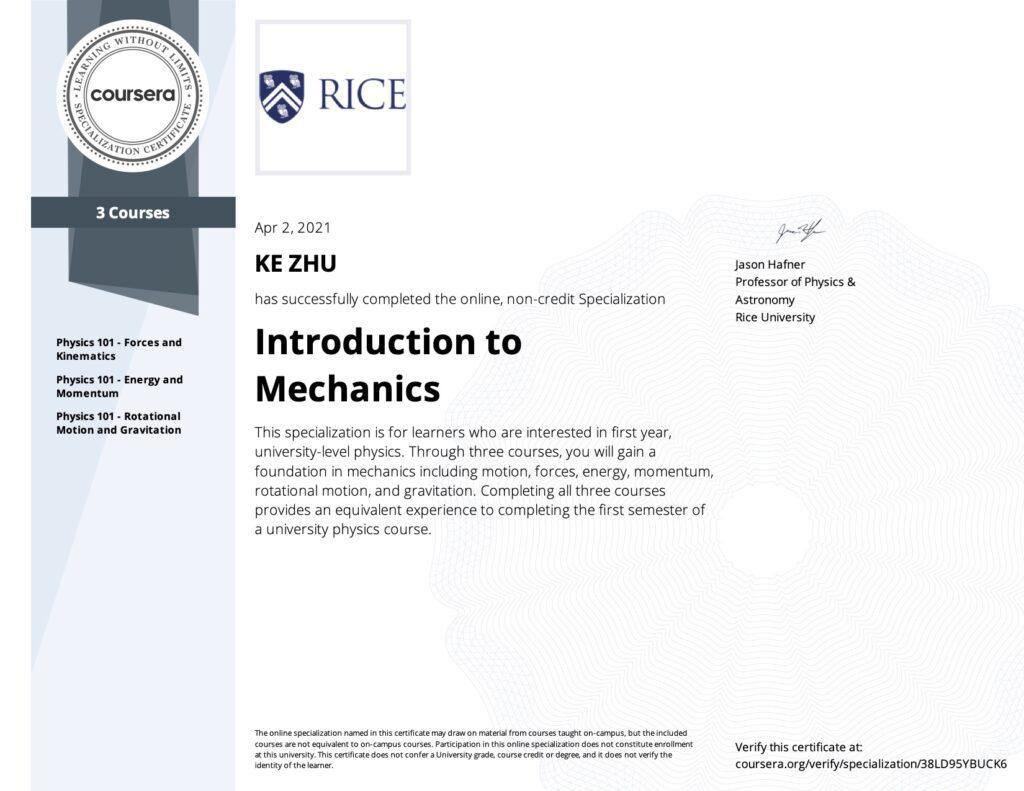 Introduction to Mechanics SpecializationRice University Now I am ready to try more advanced physics courses. Thank you very much Rice University!
...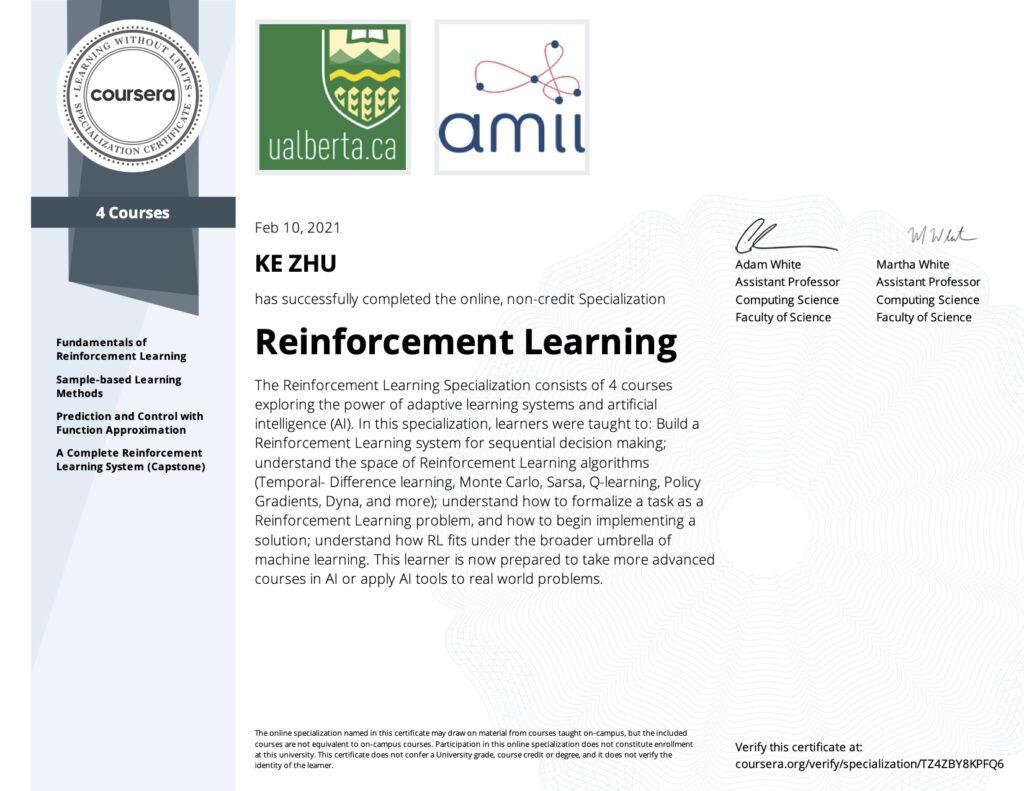 Reinforcement Learning SpecializationUniversity of Alberta Anyone who loves reinforcement learning should not miss this specialization. Thank you University of Alberta! My Specialization
...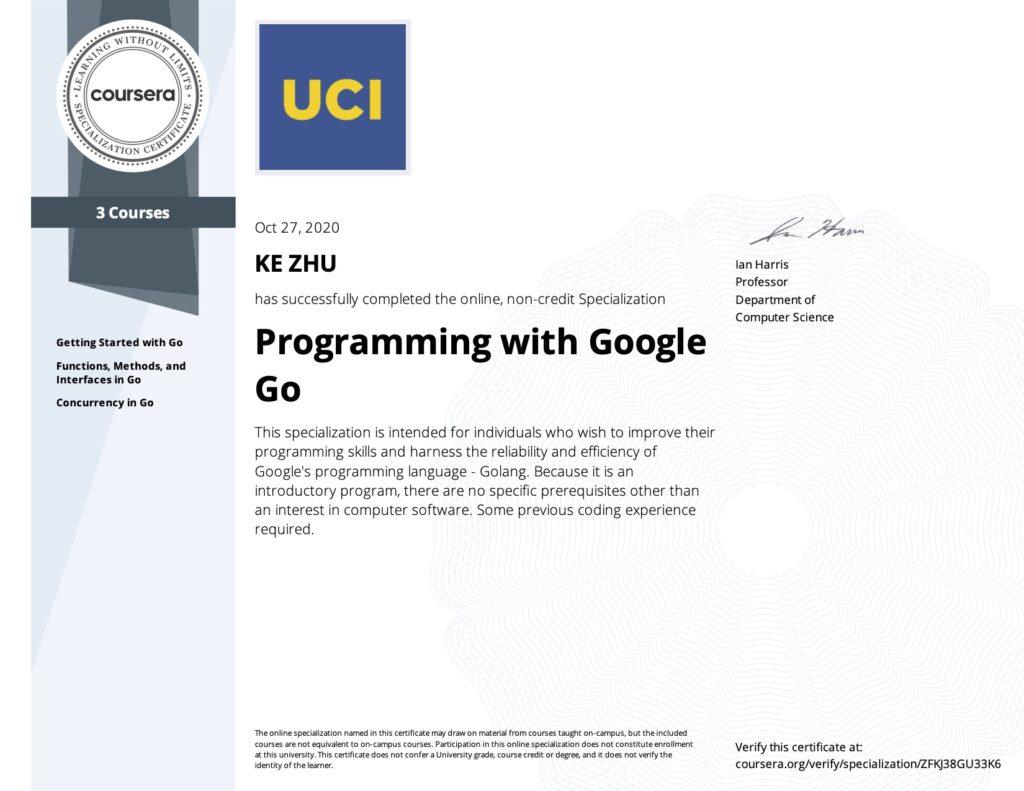 Programming with Google Go SpecializationUC Irvine OK, now I have done my #3 specialization! To those experienced programmers
...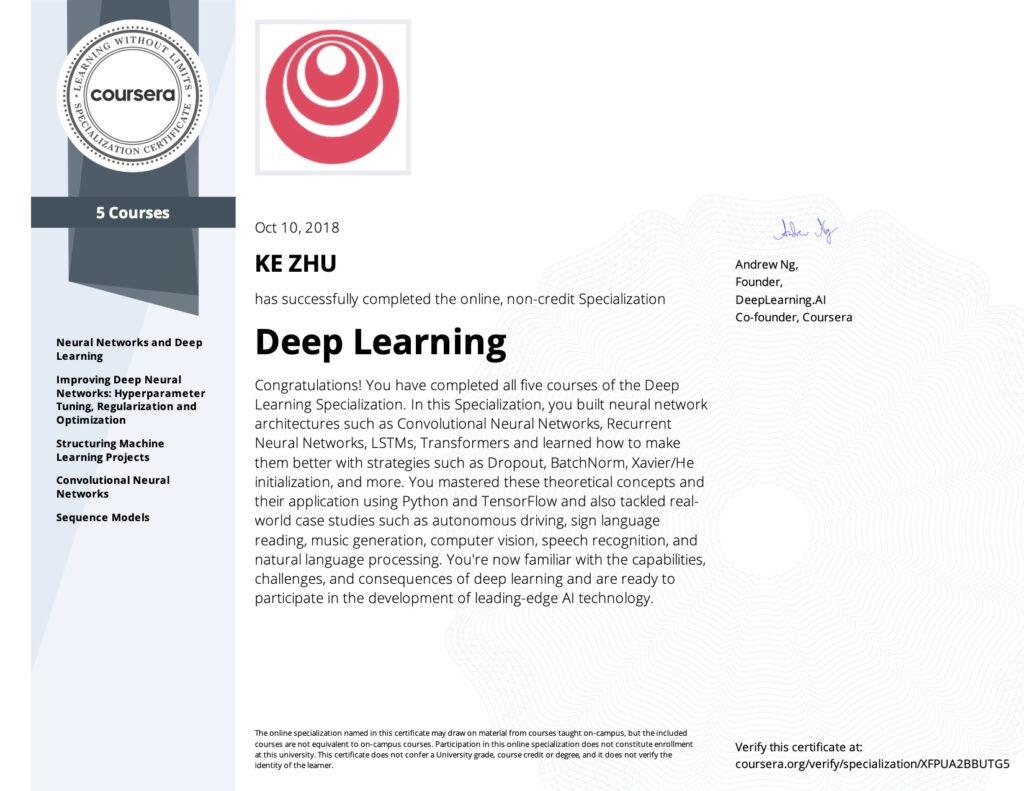 Deep Learning SpecializationDeepLearning.AI Mission complete! This is probably the most popular specialization on Coursera. Cutting-edge topics, high quality
...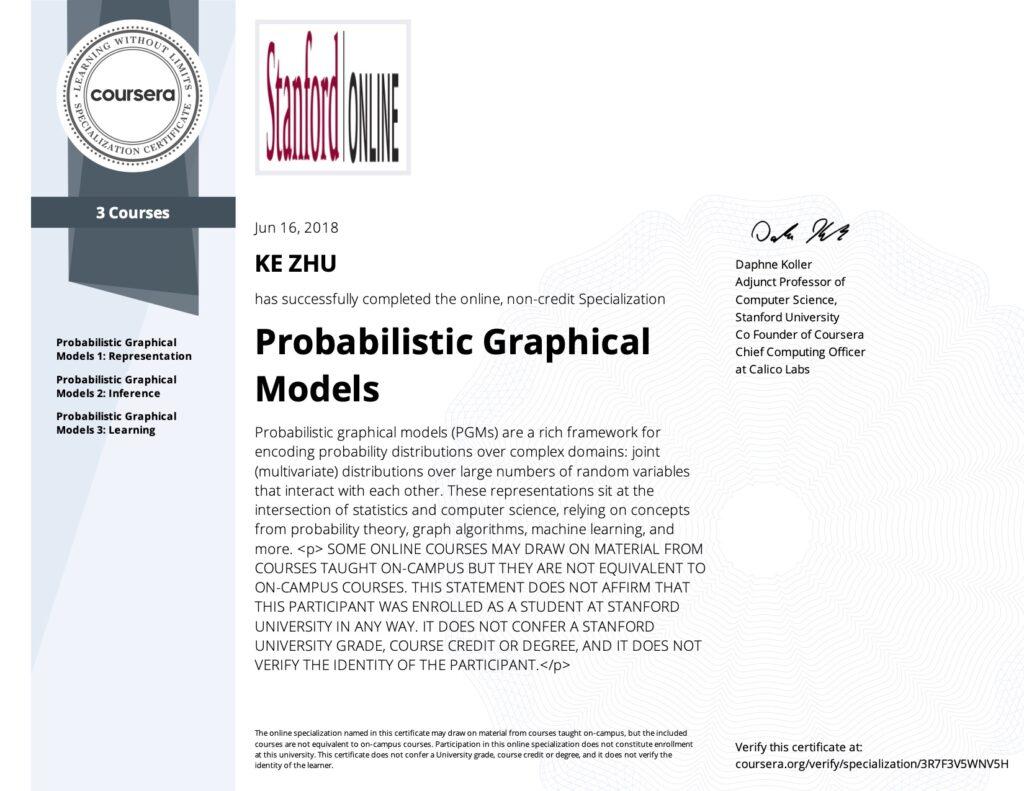 Probabilistic Graphical Models SpecializationStanford University A souvenir from Coursera for those days alone and nights sleepless, dedicated to
...