Tweet
Introduction to Data Science in Python
University of Michigan
This is a nice course to get familiar with NumPy, Pandas, SciPy, etc. Lecture video is not difficult, but Programming Assignment is a little bit challenging and truly inspiring. My original code costs 10 minutes to manipulate a DataFrame with 10 thousand rows, but there is a better way just costs 5 seconds. Amazing!
---
---
My Certificate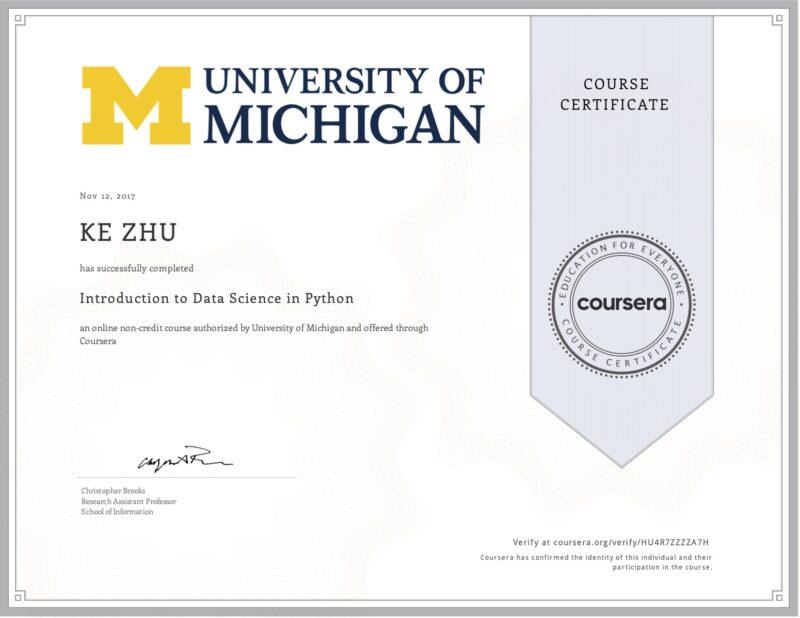 ---
I am Kesler Zhu, thank you for visiting. Checkout all of my course reviews at http://KZHU.ai
All of your support will be used for maintenance of this site and more great content. I am humbled and grateful for your generosity. Thank you!
Don't forget to sign up newsletter, don't miss any chance to learn.
Or share what you've learned with friends!
Tweet