Tweet
Quantum Computing Less Formulas More Understanding
Saint Petersburg State University
My! Oh! My! quantum computing ! This course is stunning! I love the course used plain language to make complicated quantum mechanics topics easy to understand. To me, the quantum teleportation and cryptography topics are profoundly amazing. I am like Alice going down the rabbit hole. Strongly recommend!
---
---
My Certificate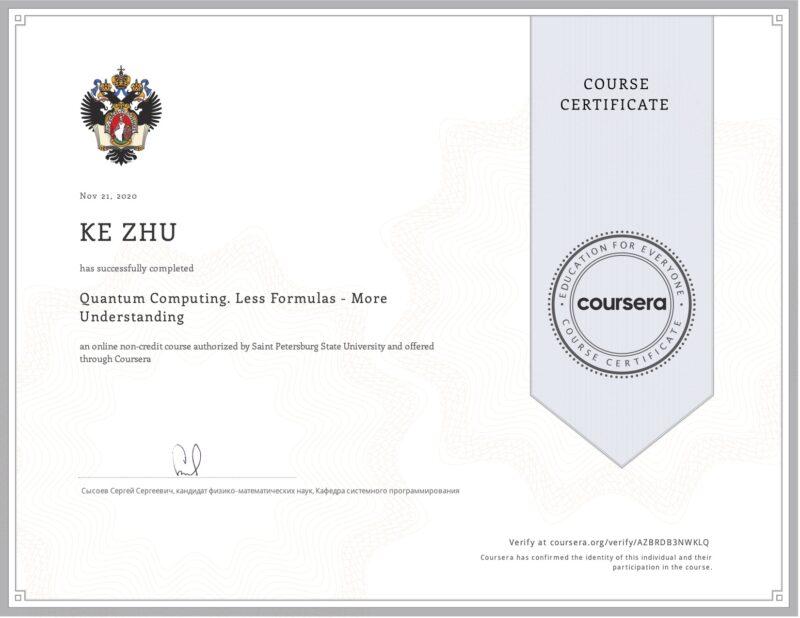 ---
I am Kesler Zhu, thank you for visiting. Checkout all of my course reviews at http://KZHU.ai
All of your support will be used for maintenance of this site and more great content. I am humbled and grateful for your generosity. Thank you!
Don't forget to sign up newsletter, don't miss any chance to learn.
Or share what you've learned with friends!
Tweet