Tweet
Understanding Financial Markets
University of Geneva
Let's talk money! With 15+ years of investment experience, this course really struck a chord in my heart. Equities, bonds, hedge funds, forex and central banks. Hear! Hear! They remind me lots of moments and memories. Mr. Michel Girardin made this course vivid and wonderful. I am impressed by the demonstration of duration of bonds, Big Mac PPP and the ketchup inflation. I definitely will take a mouthful bite of Swiss franc hamburger next time when I get a chance to visit Switzerland.
---
---
My Certificate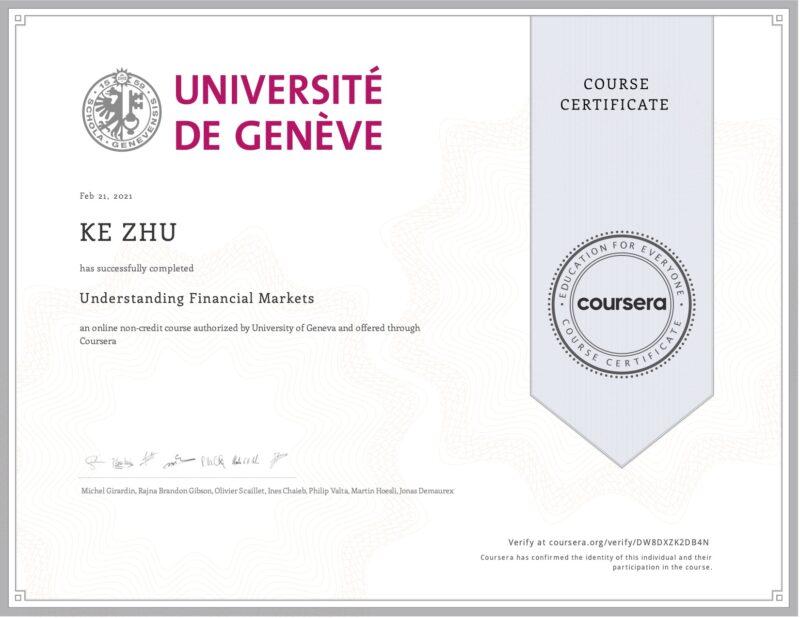 ---
I am Kesler Zhu, thank you for visiting. Checkout all of my course reviews at http://KZHU.ai
All of your support will be used for maintenance of this site and more great content. I am humbled and grateful for your generosity. Thank you!
Don't forget to sign up newsletter, don't miss any chance to learn.
Or share what you've learned with friends!
Tweet