Tweet
Introduction to Applied Machine Learning
Alberta Machine Intelligence Institute
This course looks at machine learning in a different light: business. Fanciful ideas and hypes are still almost everywhere nowadays, but clear-headed people remembers the motto "no silver bullet".
This course introduced many fundamental knowledge without too many technical terminology. To me, the most impressive section is the Machine Learning Process Lifecycle.
This is a very good course for the nontechnical to understand and establish reasonable expectations of machine learning. Welcome (back) to the real world.
---
---
My Certificate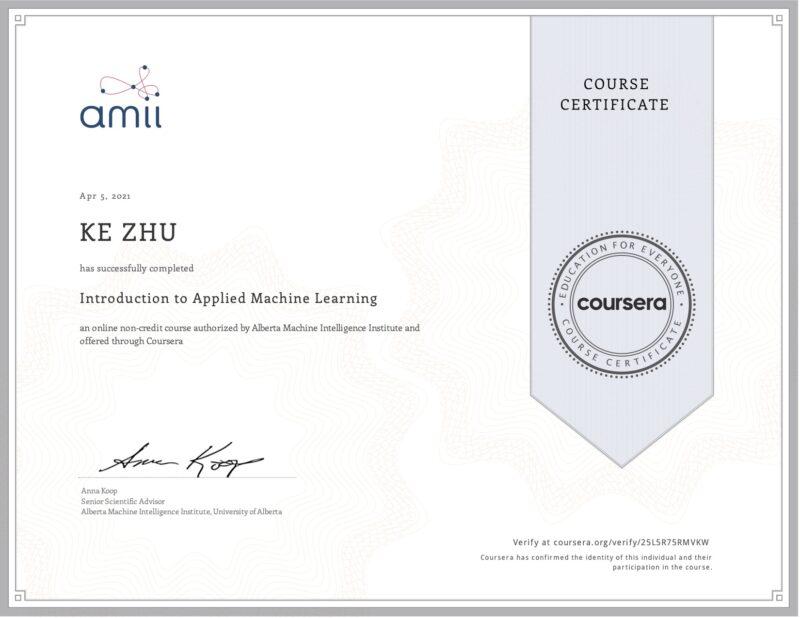 ---
Related Specialization
---
I am Kesler Zhu, thank you for visiting. Checkout all of my course reviews at http://KZHU.ai
All of your support will be used for maintenance of this site and more great content. I am humbled and grateful for your generosity. Thank you!
Don't forget to sign up newsletter, don't miss any chance to learn.
Or share what you've learned with friends!
Tweet