Tweet
Structuring Machine Learning Projects
DeepLearning.AI
This is a short-but-effective course about strategy. The topics are all critical for helping team analyze errors, select direction, make progress and archive goals effectively. The methods demonstrated when doing analysis are very impressive. I am afraid these knowledge will never be available in any academic textbook, you can only learn from real practitioners and experts.
---
---
My Certificate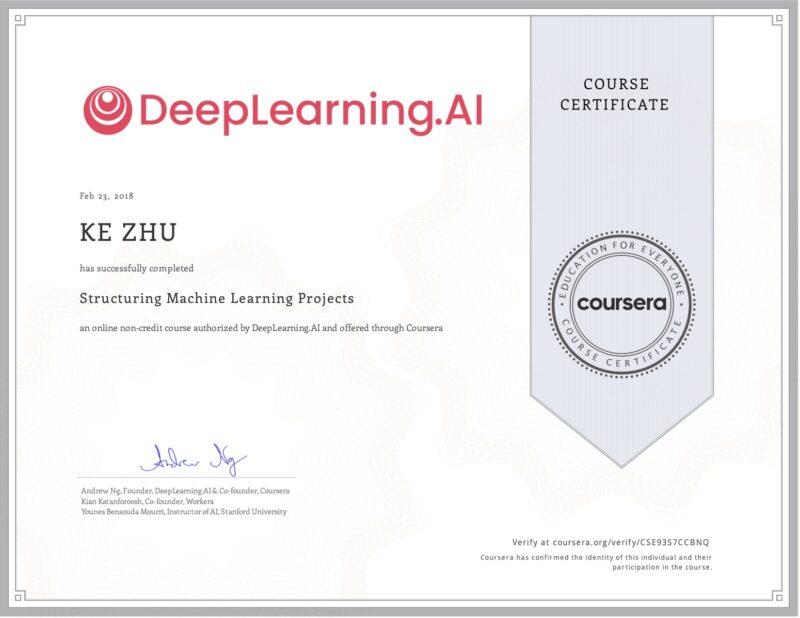 ---
Related Specialization
---
I am Kesler Zhu, thank you for visiting. Checkout all of my course reviews at http://KZHU.ai
All of your support will be used for maintenance of this site and more great content. I am humbled and grateful for your generosity. Thank you!
Don't forget to sign up newsletter, don't miss any chance to learn.
Or share what you've learned with friends!
Tweet