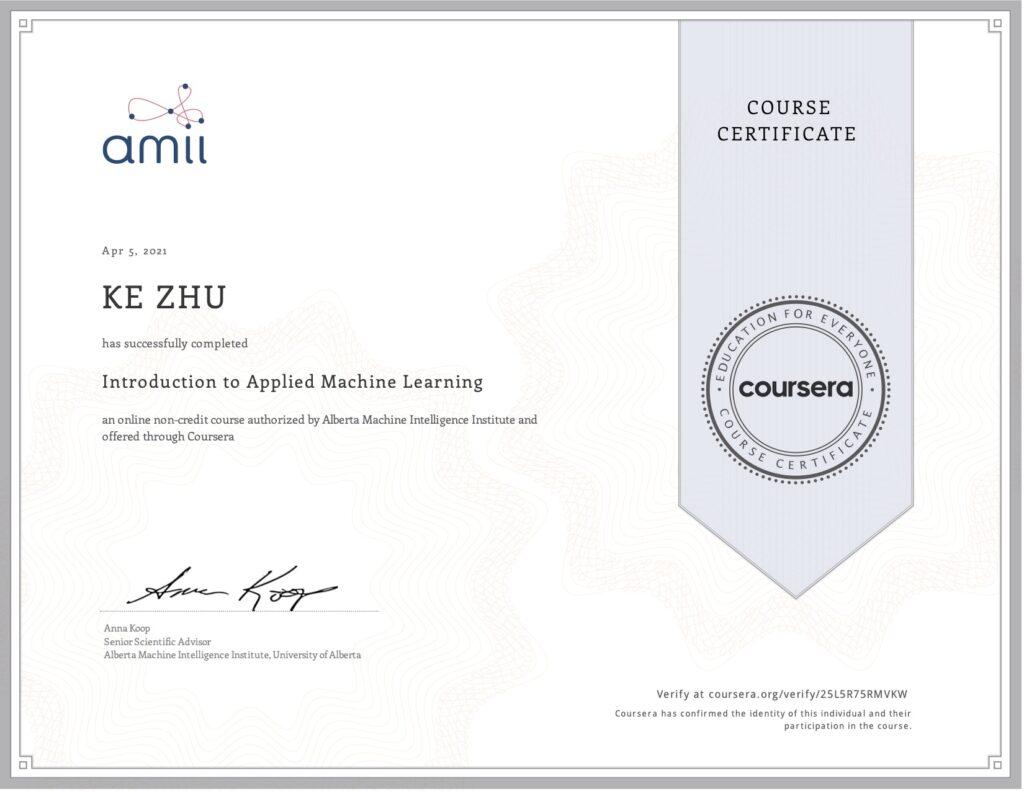 Introduction to Applied Machine LearningAlberta Machine Intelligence Institute This course looks at machine learning in a different light: business. Fanciful ideas
...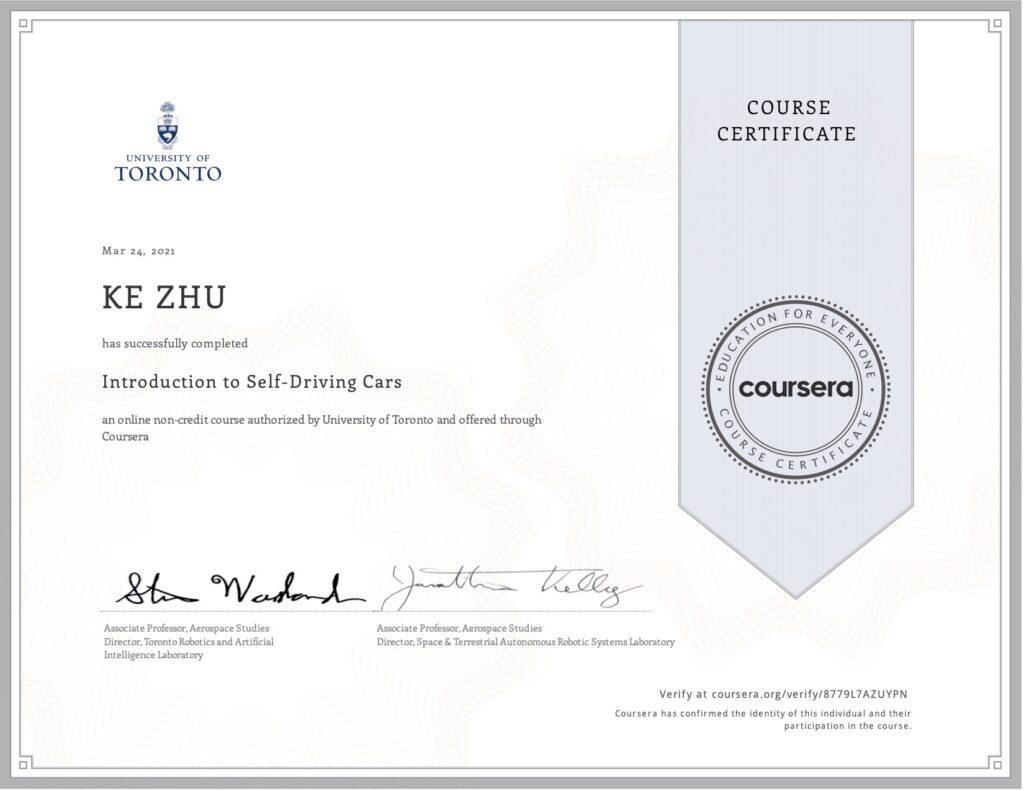 Introduction to Self-Driving CarsUniversity of Toronto Self-driving cars! I am thrilled to pass this tough course. You have
...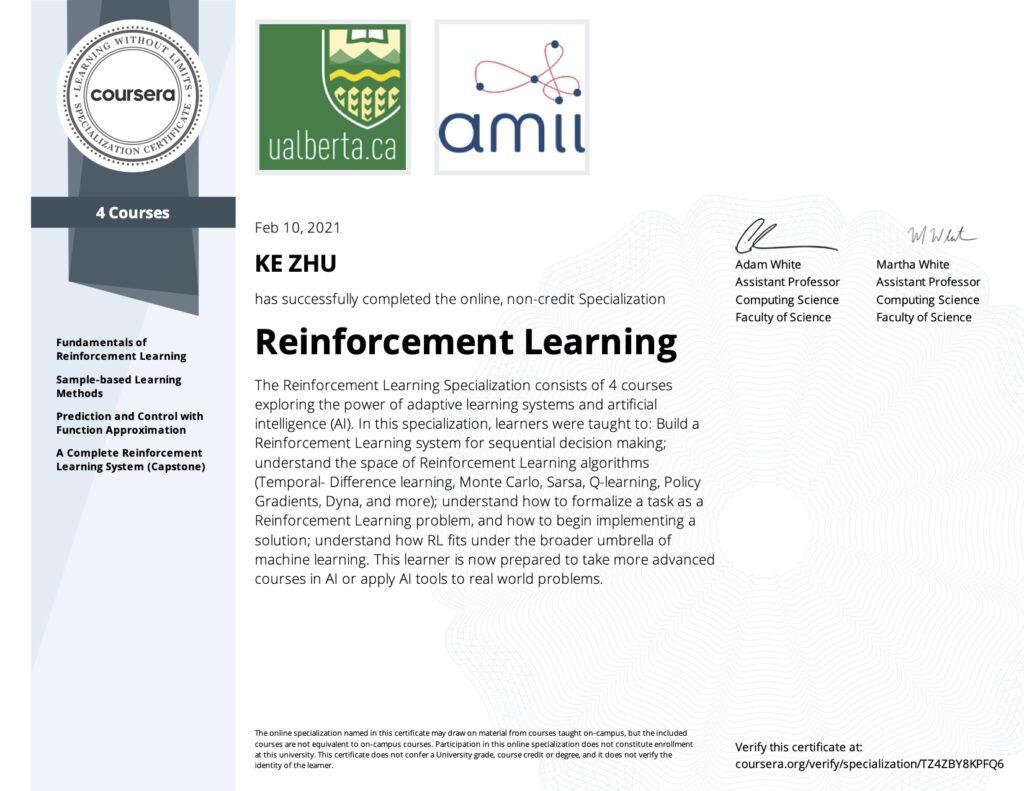 Reinforcement Learning SpecializationUniversity of Alberta Anyone who loves reinforcement learning should not miss this specialization. Thank you University of Alberta! My Specialization
...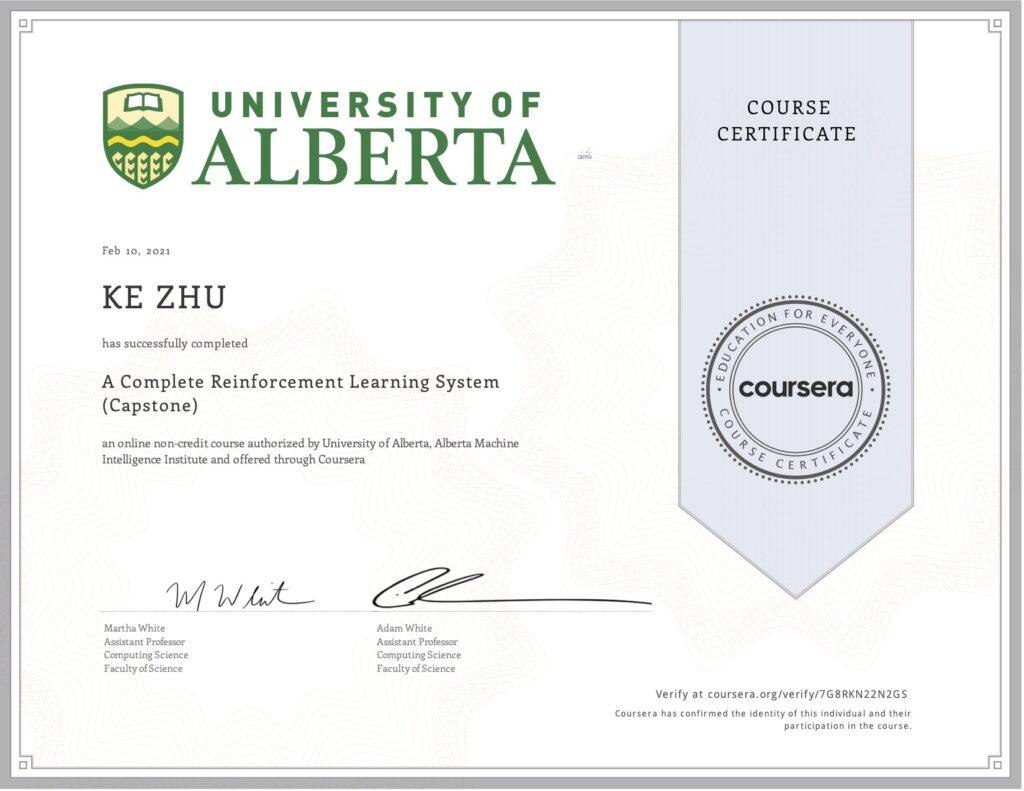 A Complete Reinforcement Learning System (Capstone)University of Alberta For moon landing, let's build a complete Deep RL system. You will get
...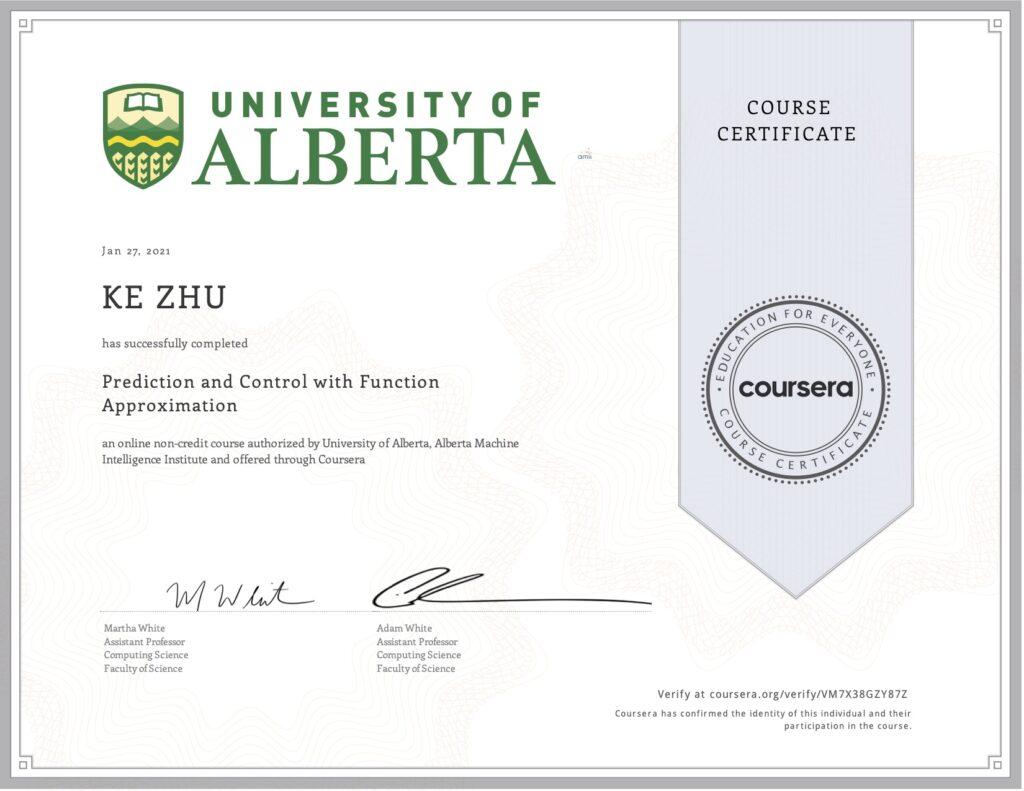 Prediction and Control with Function ApproximationUniversity of Alberta This course reaches the apex of the entire reinforcement learning specialization! Don't
...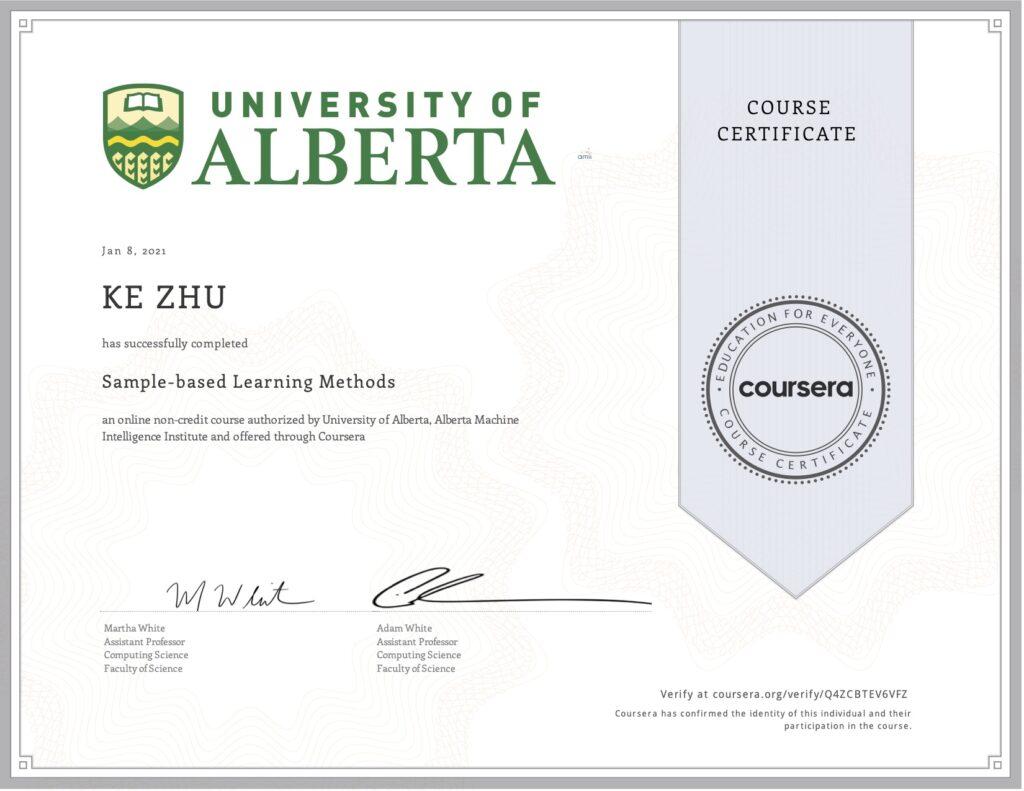 Sample-based Learning MethodsUniversity of Alberta I had a terrific time! This course covers quite a few fundamental &
...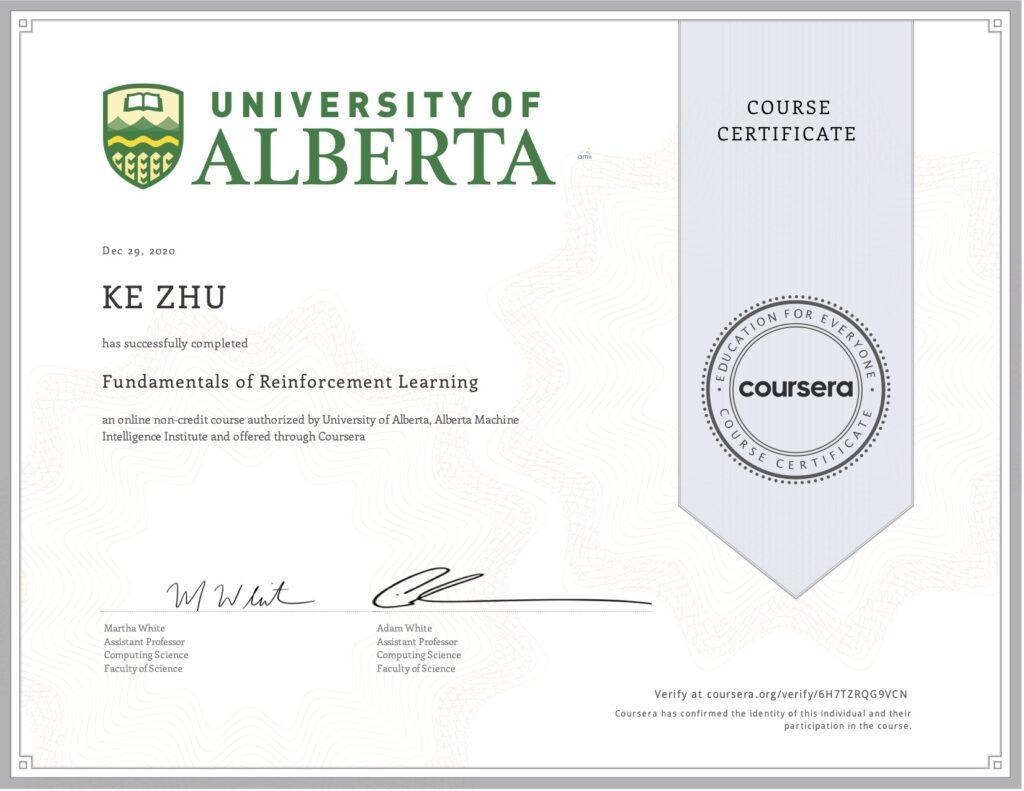 Fundamentals of Reinforcement LearningUniversity of Alberta Many thanks to Prof. Martha White and Adam White for this great reinforcement learning course – I
...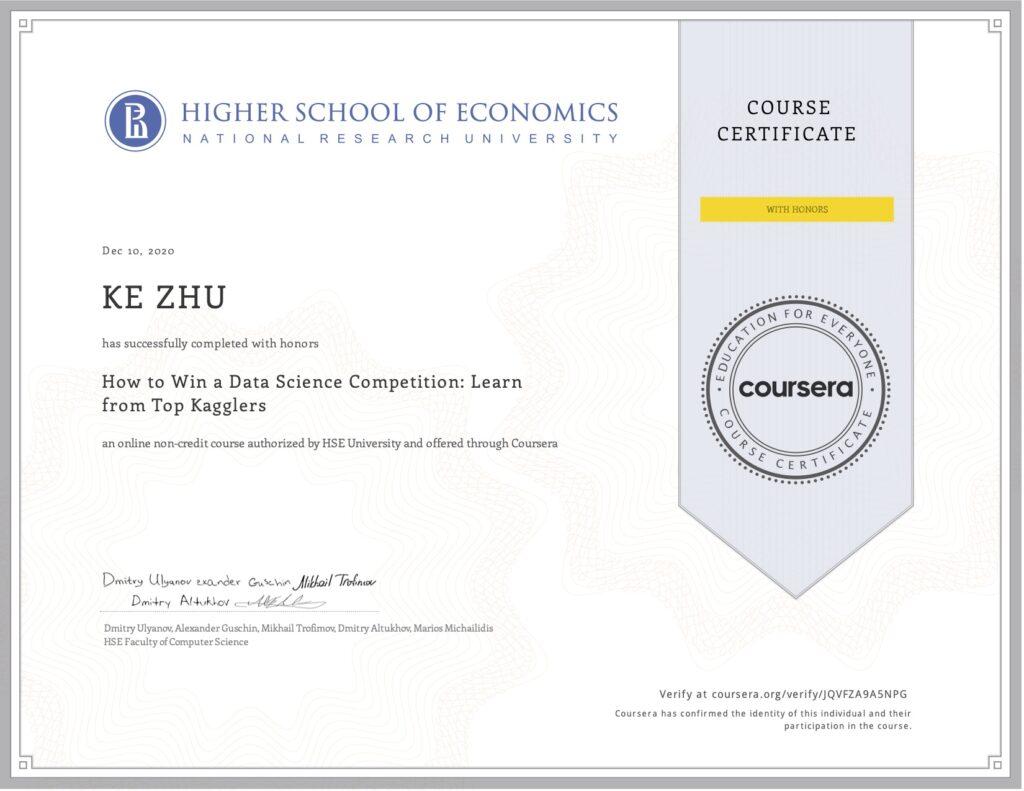 How to Win a Data Science Competition (with Honors)Higher School of Economics This course rocks! ? I found
...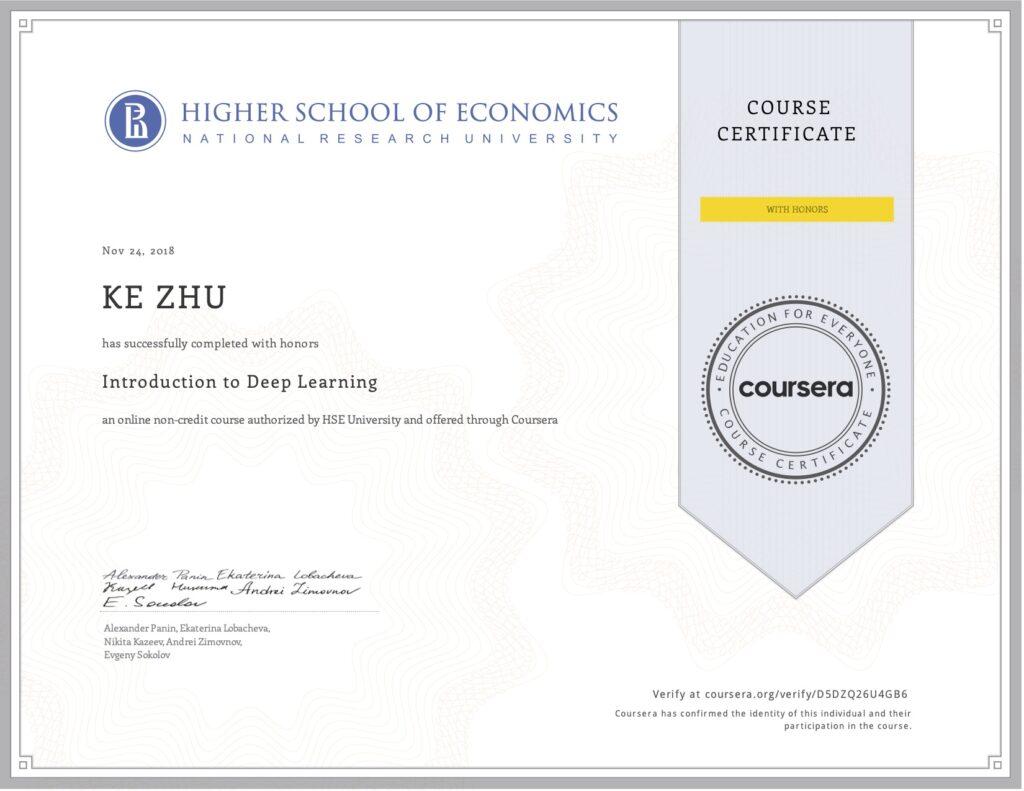 Introduction to Deep LearningHigher School of Economics Don't be misled by the name, it ain't no way a
...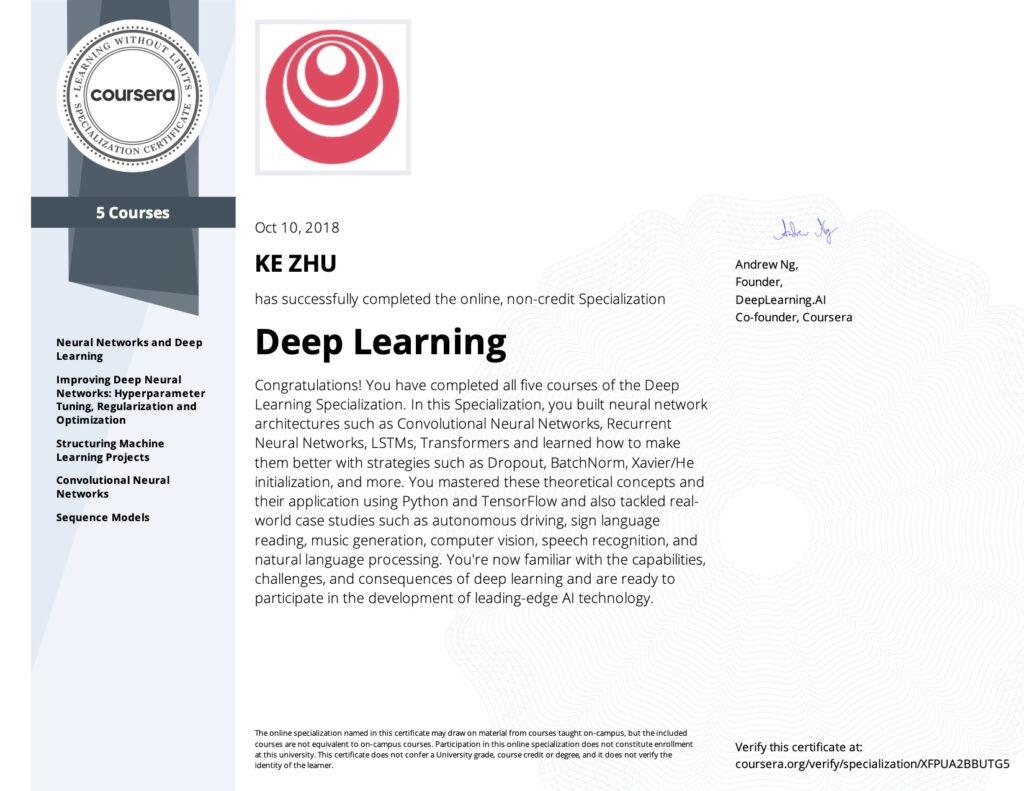 Deep Learning SpecializationDeepLearning.AI Mission complete! This is probably the most popular specialization on Coursera. Cutting-edge topics, high quality
...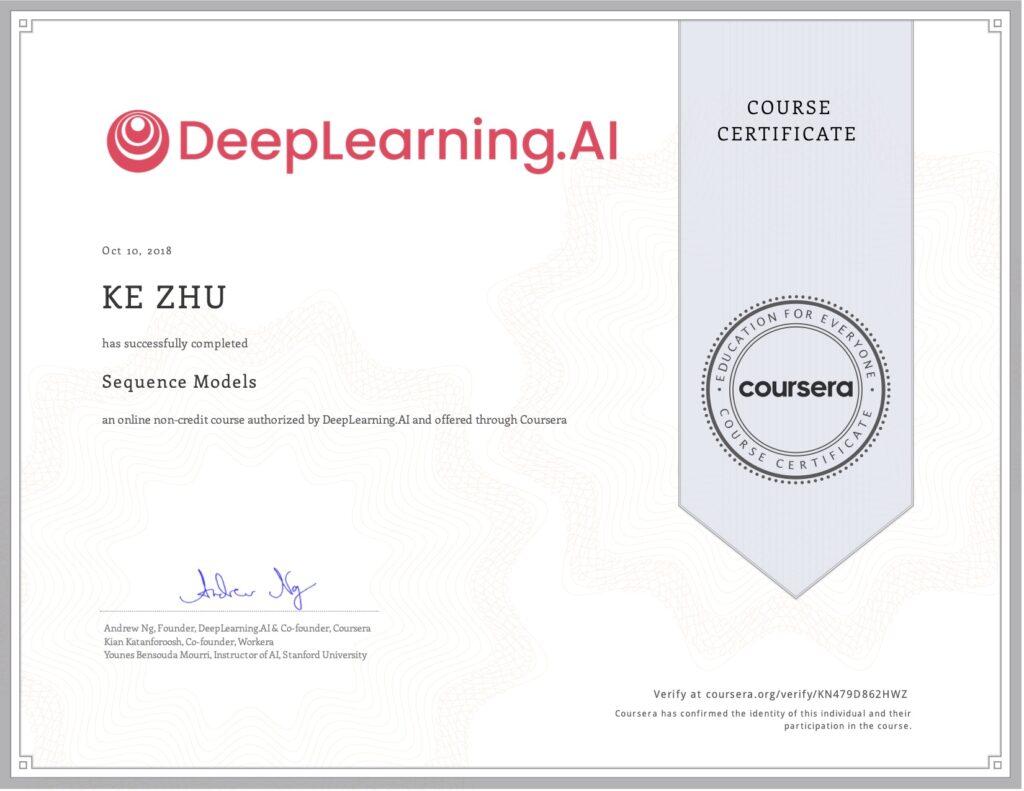 Sequence ModelsDeepLearning.AI When I finished this course, I picked up my phone and asked "Hey Siri, what is
...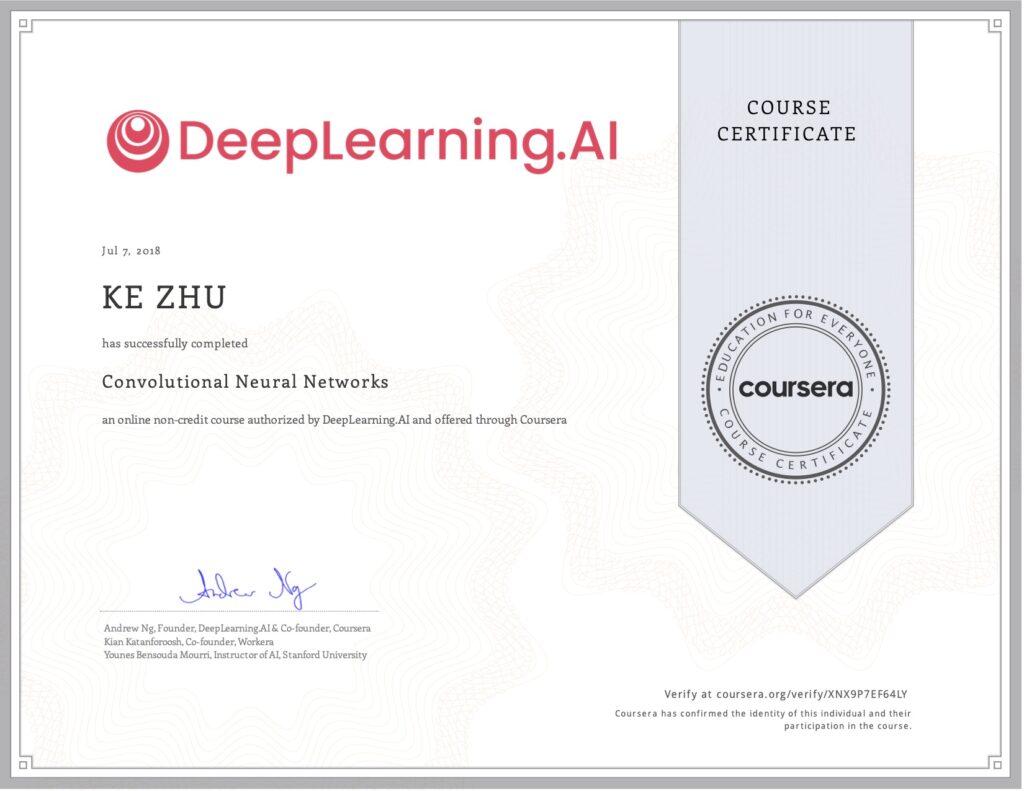 Convolutional Neural NetworksDeepLearning.AI This great course helps you grasp fundamentals of CNN and get familiar with the most
...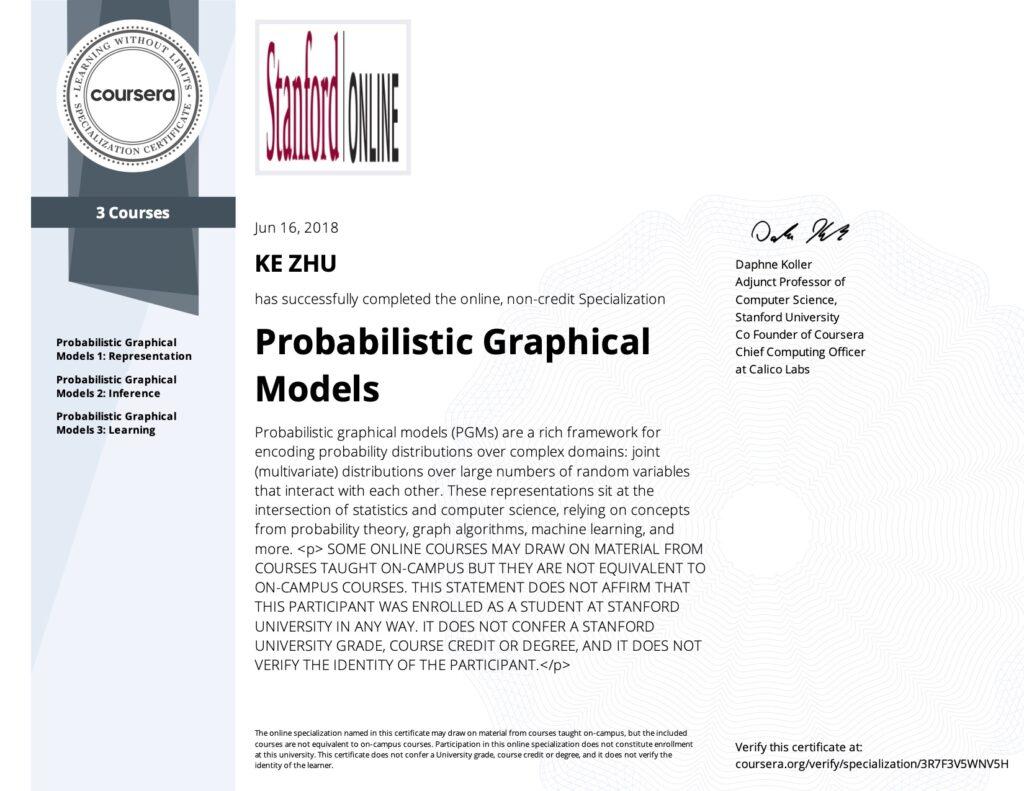 Probabilistic Graphical Models SpecializationStanford University A souvenir from Coursera for those days alone and nights sleepless, dedicated to
...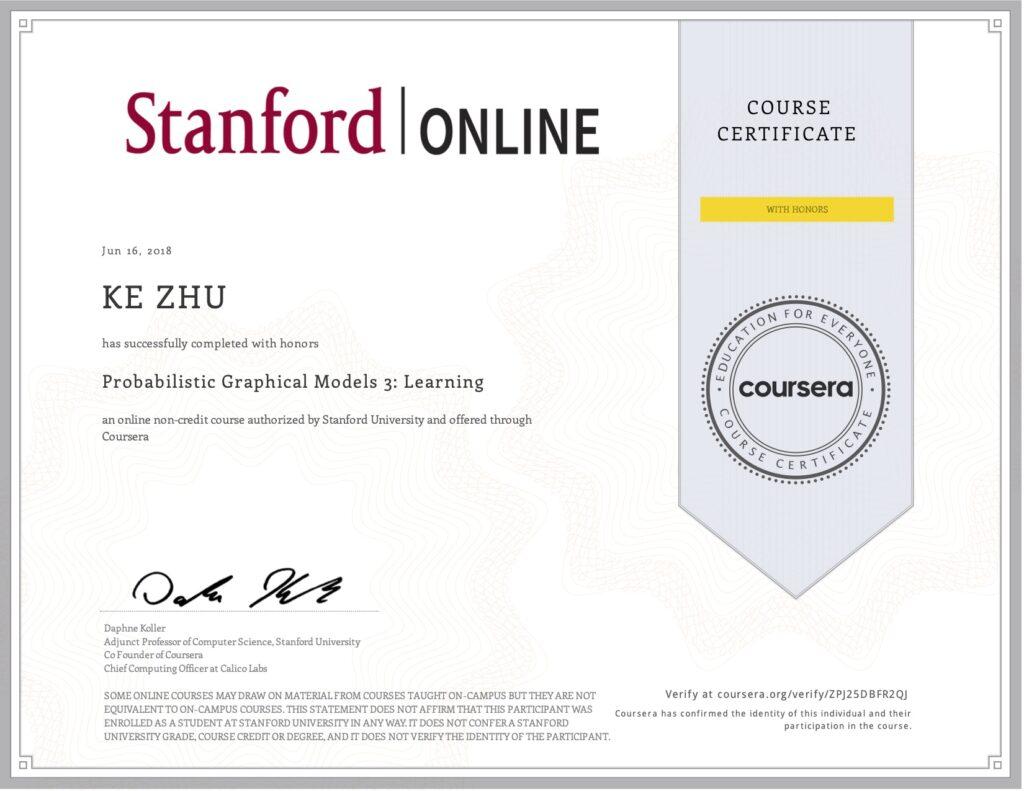 Probabilistic Graphical Models 3: Learning (with Honors)Stanford University This course "PGM Learning" almost killed me – I restudied
...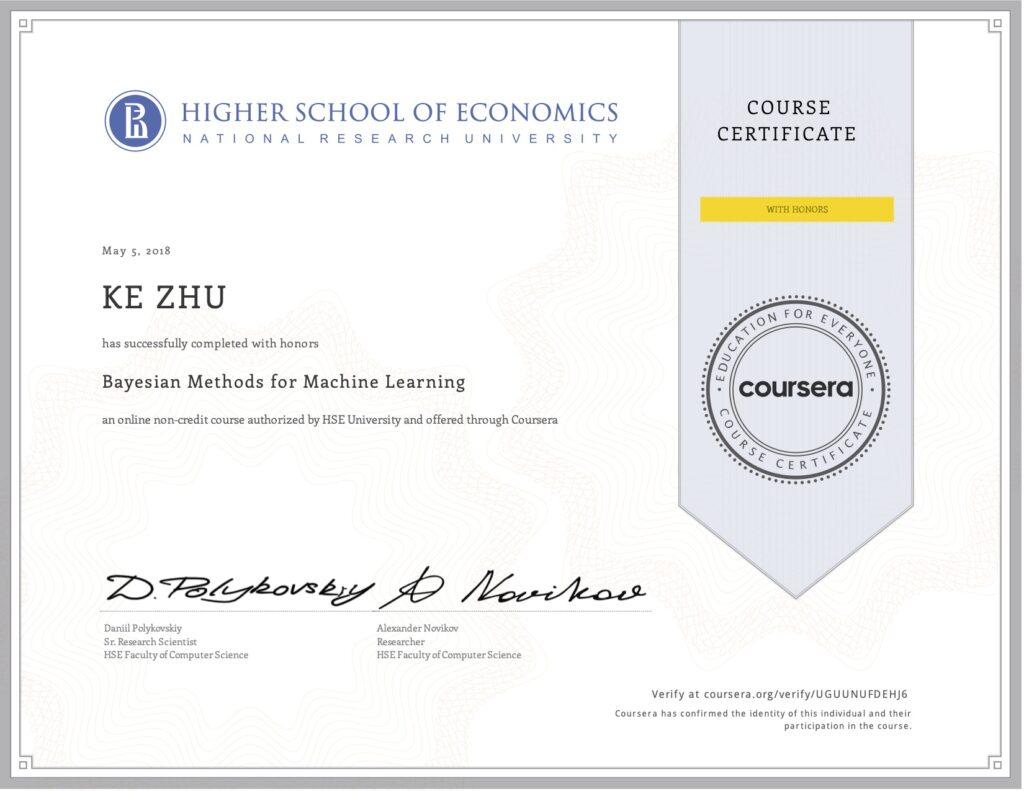 Bayesian Methods for Machine Learning (with Honors)Higher School of Economics This is an excellent course from Russia and
...