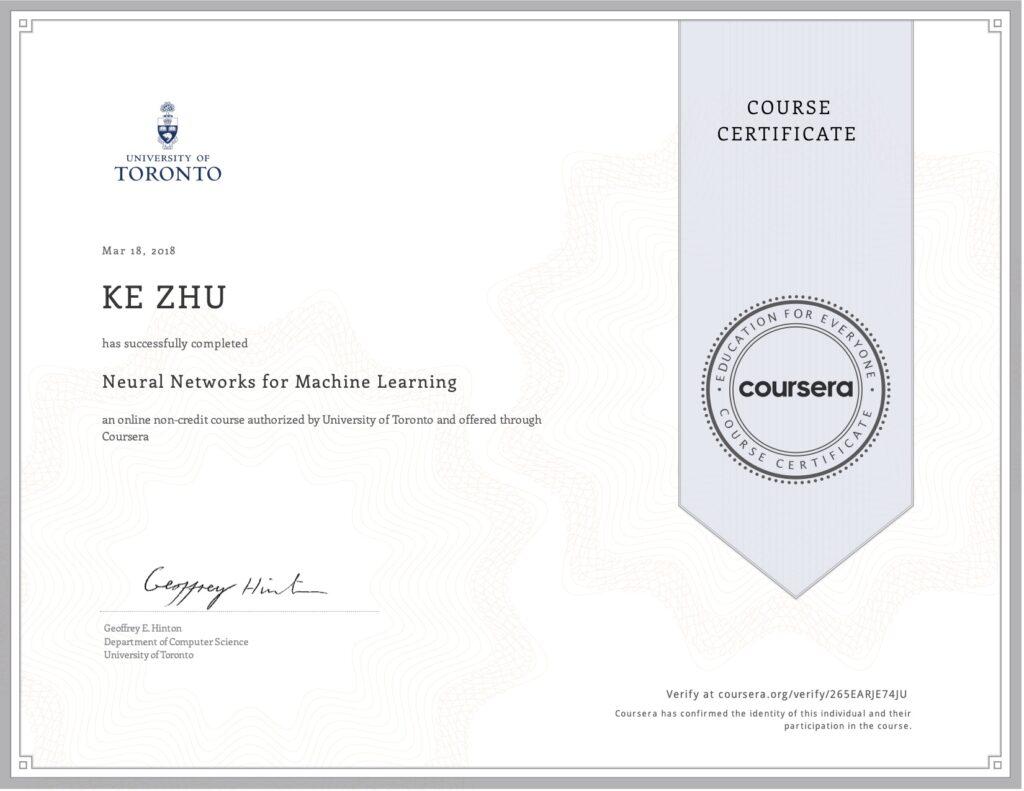 Neural Networks for Machine LearningUniversity of Toronto Taught by 'godfather' Geoffrey Hinton, this 16-week course is definitely a
...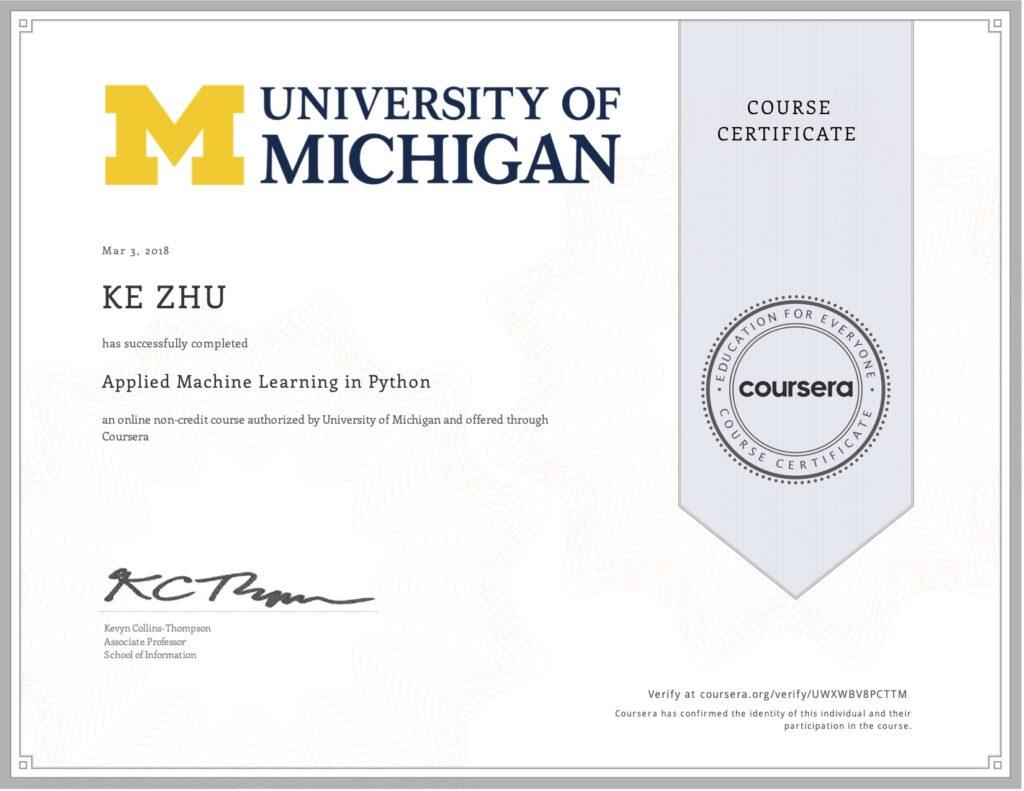 Applied Machine Learning in PythonUniversity of Michigan This is a nice course about scikit-learn – a stable, powerful
...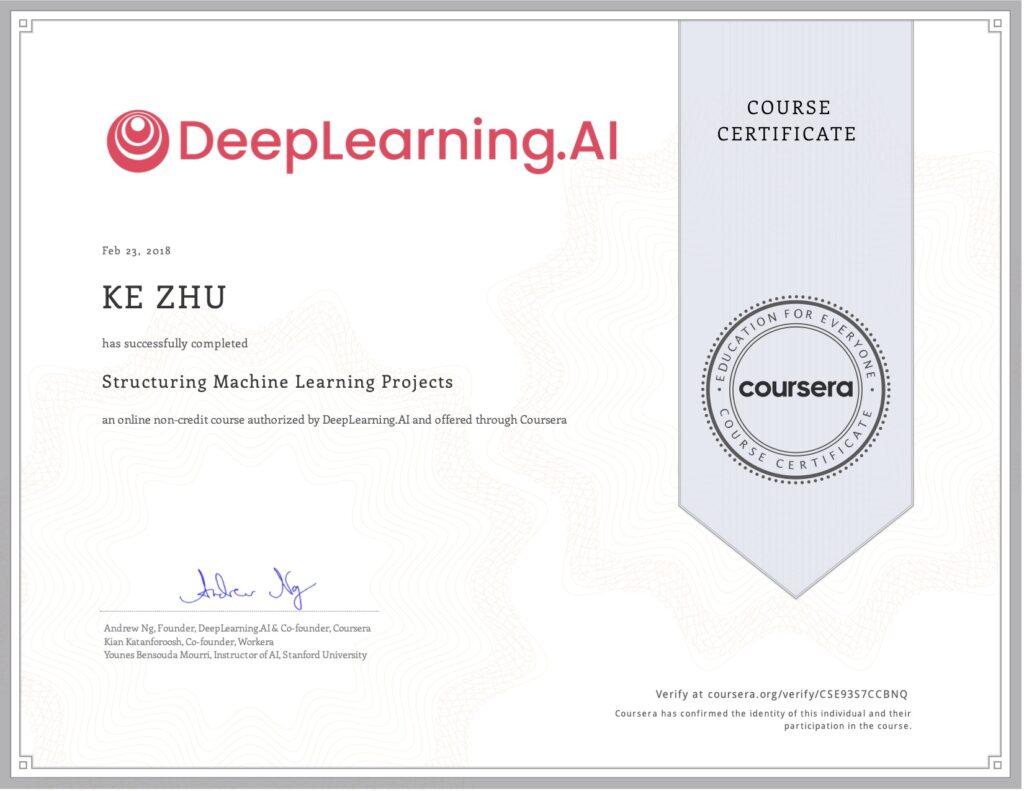 Structuring Machine Learning ProjectsDeepLearning.AI This is a short-but-effective course about strategy. The topics are all critical for helping
...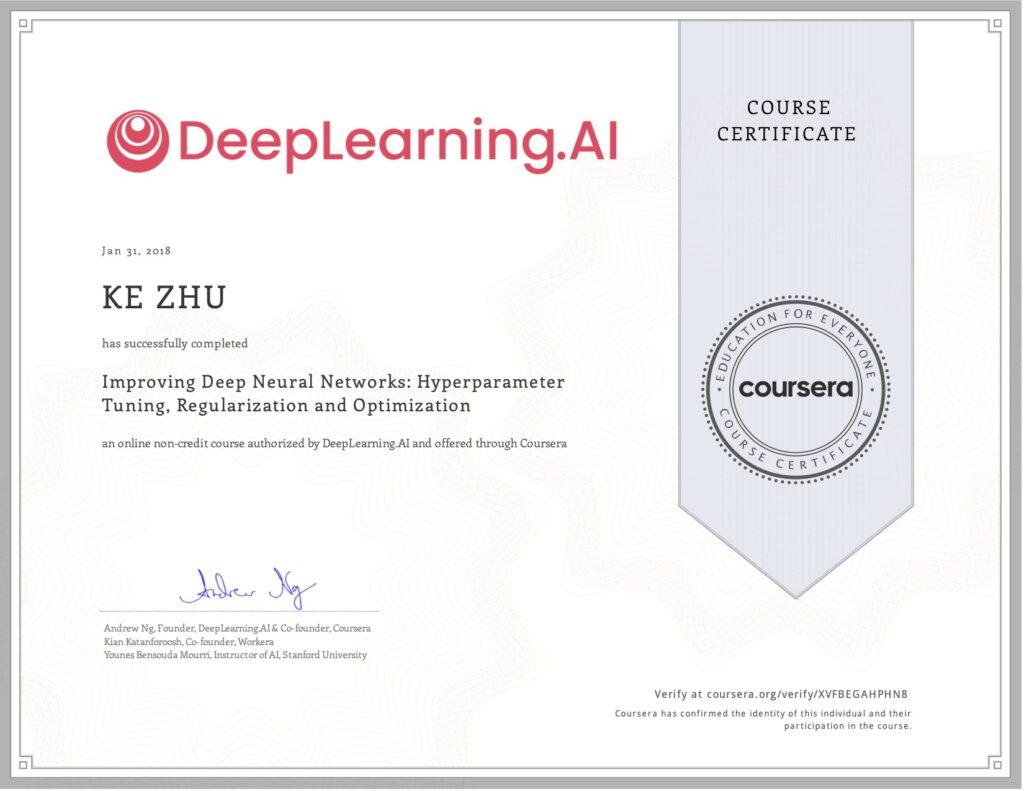 Improving Deep Neural NetworksDeepLearning.AI This course guides you through the "mist" of optimizing deep learning neural networks, very
...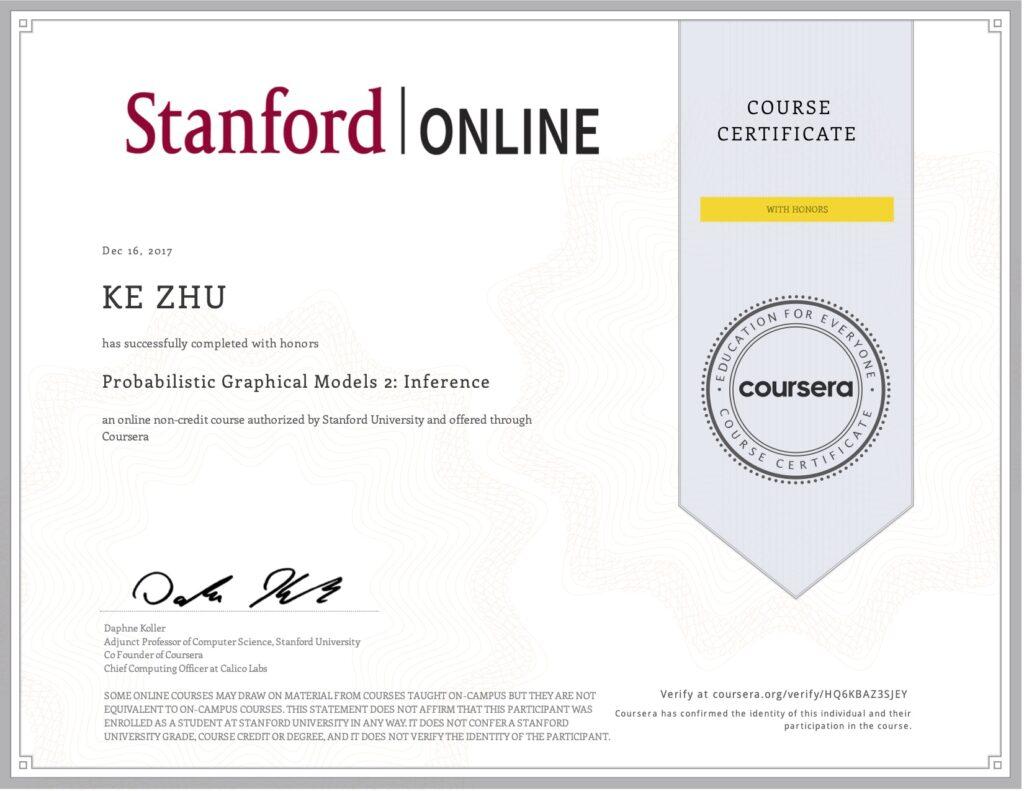 Probabilistic Graphical Models 2: Inference (with Honors)Stanford University A very challenging course! The programming assignments (clique tree, sampling
...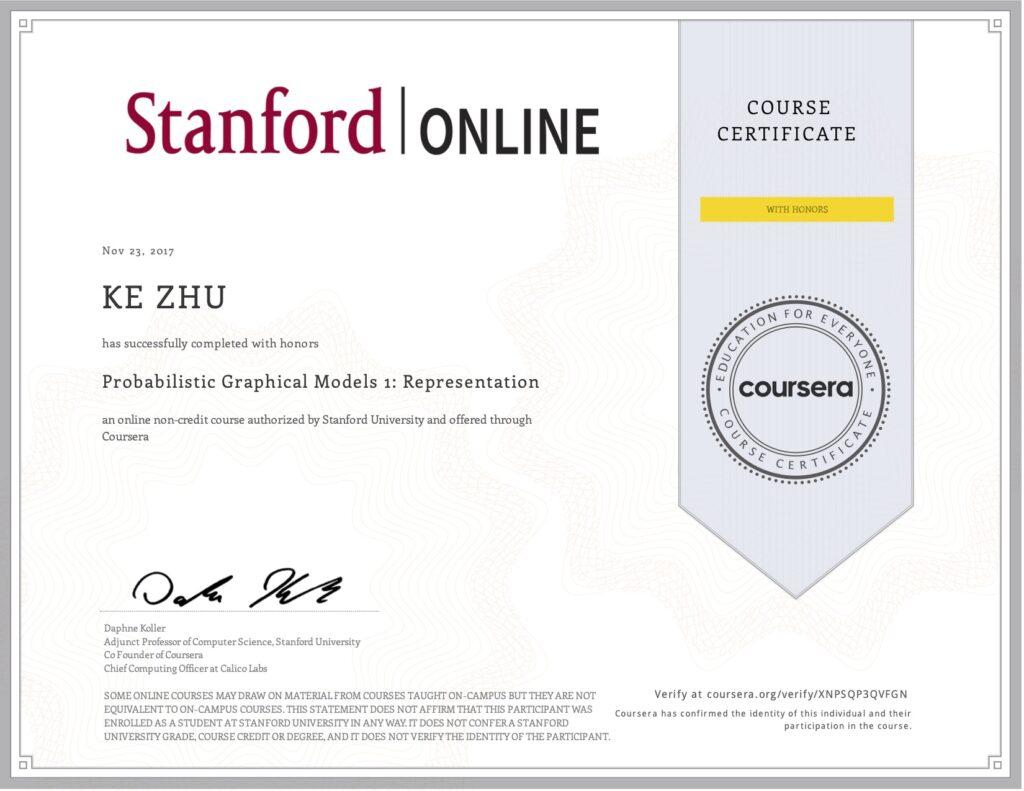 Probabilistic Graphical Models 1: Representation (with Honors)Stanford University HAHA, certificate with Honors! PGM, it is said this is
...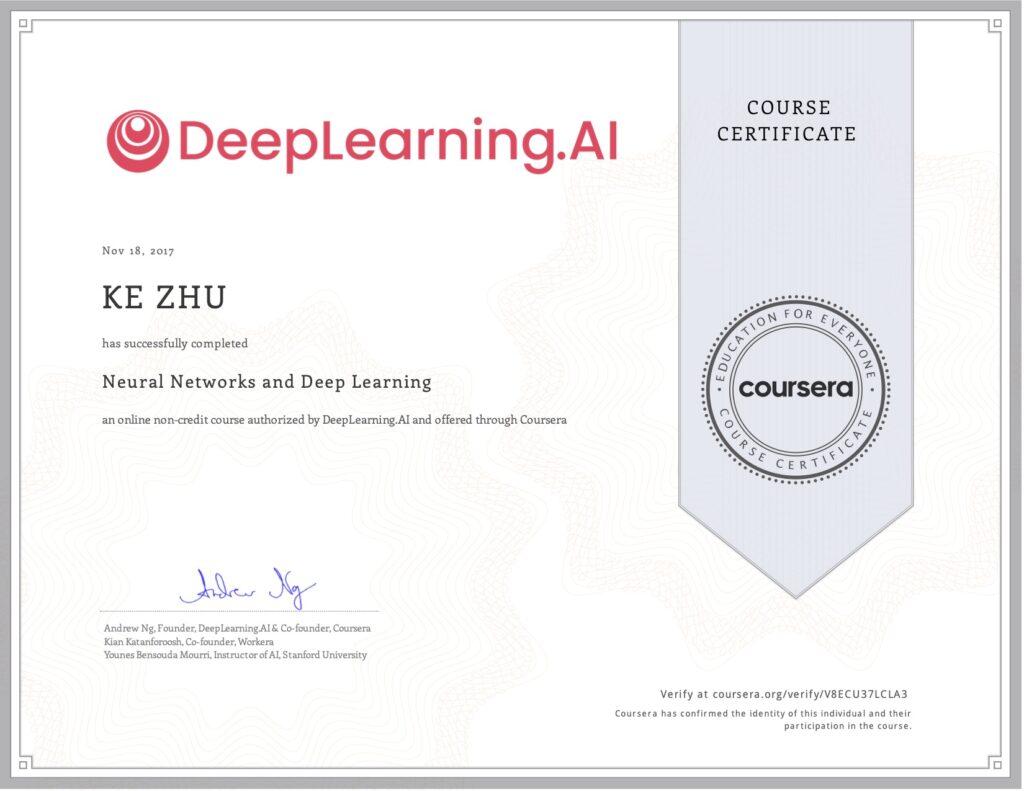 Neural Networks and Deep LearningDeepLearning.AI GREAT course! Andrew elaborated the neural network for Deep Learning in an extremely
...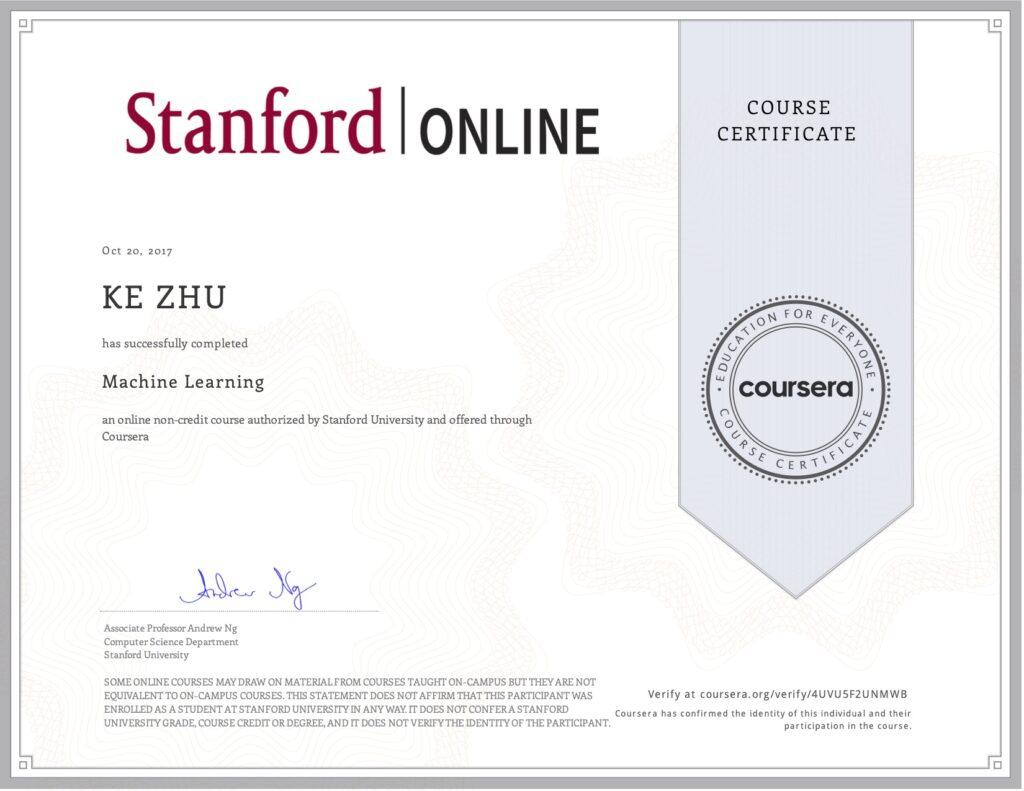 Machine LearningStanford University The course is taught by Andrew Ng. Probably this is the most popular and famous
...