Tweet
Programming for Everybody (Getting Started with Python)
University of Michigan
Oh, I love this course, the lecturer Prof. Charles Russell Severance is really a fun guy, his good humor is infectious! This is really a beginner level course that I finished in a just a few hours. No, I am not boasting. I am saying this is a course for everybody. You should give it a try. Python is the new fashion.
---
---
My Certificate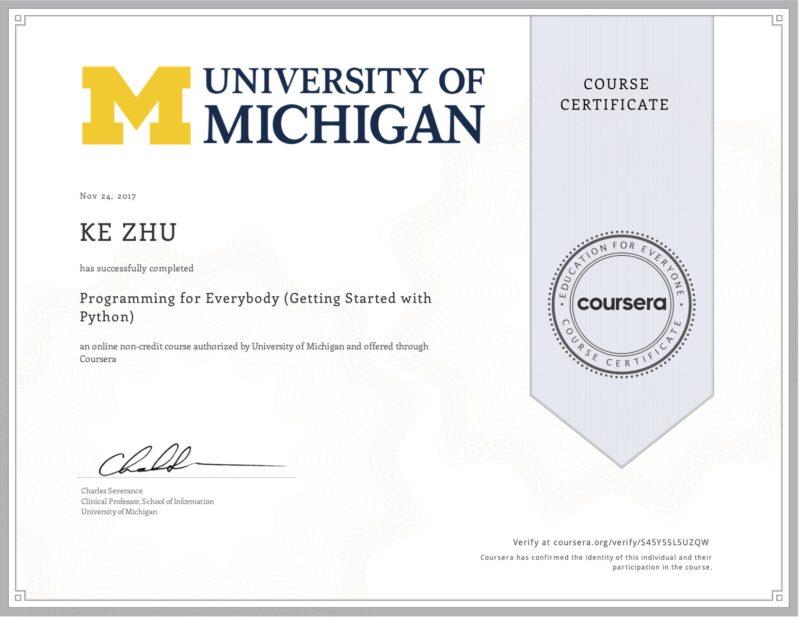 ---
I am Kesler Zhu, thank you for visiting. Checkout all of my course reviews at http://KZHU.ai
All of your support will be used for maintenance of this site and more great content. I am humbled and grateful for your generosity. Thank you!
Don't forget to sign up newsletter, don't miss any chance to learn.
Or share what you've learned with friends!
Tweet