Tweet
Accelerated Computer Science Fundamentals
University of Illinois at Urbana-Champaign
In recent years, cloud-native is hot and trending. I personally do not use C++ much. However, something never changes, C++ is still the king of kings. Data science is buzzing everwhere, when it comes to programming, data structure is still the cornerstones. C++ has been thriving for a few decades, it will not become obsolete anytime soon, in contrast, it will continue to dominate in its own domain and affect others.
---
---
My Specialization Certificate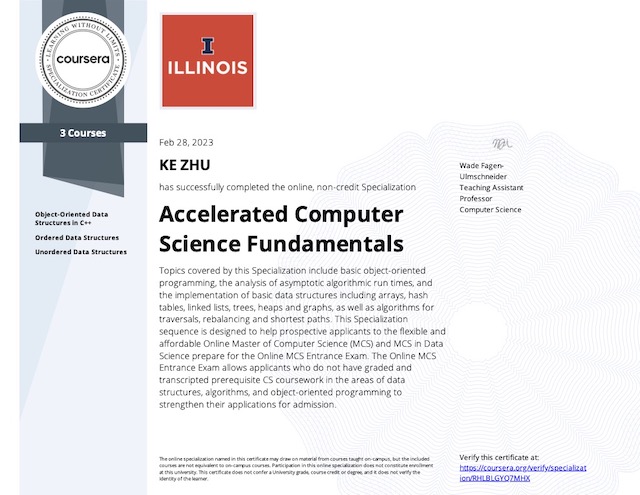 ---
Courses
---
I am Kesler Zhu, thank you for visiting. Checkout all of my course reviews at https://KZHU.ai
All of your support will be used for maintenance of this site and more great content. I am humbled and grateful for your generosity. Thank you!
Don't forget to sign up newsletter, don't miss any chance to learn.
Or share what you've learned with friends!
Tweet