Tweet
Networking in Google Cloud Specialization
Google
Networks can become stunningly complicated over time, in the era of cloud, it is even more challenging to design and manage them. These 3 courses won't enable you to become an expert, but offer an excellent starting point and give you a boost. More effort needed.
---
---
My Specialization Certificate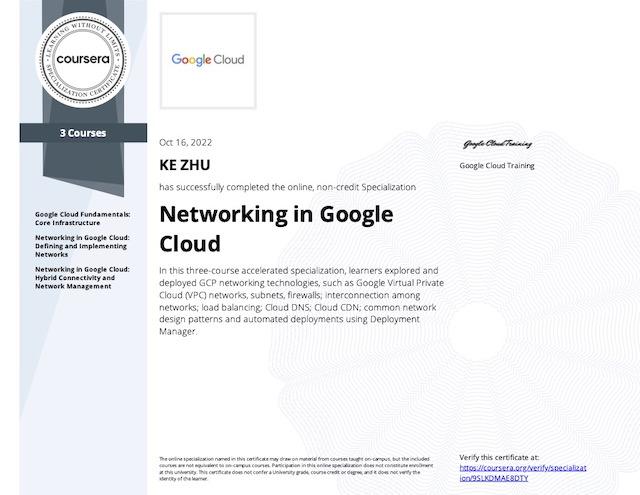 ---
Courses
---
I am Kesler Zhu, thank you for visiting. Checkout all of my course reviews at https://KZHU.ai
All of your support will be used for maintenance of this site and more great content. I am humbled and grateful for your generosity. Thank you!
Don't forget to sign up newsletter, don't miss any chance to learn.
Or share what you've learned with friends!
Tweet