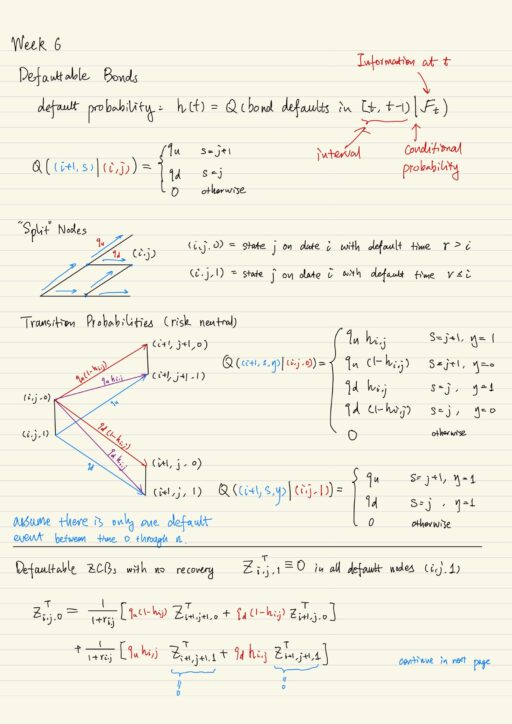 Defaultable Bonds A defaultable bond has these characters: We have to specify the probability of default by working...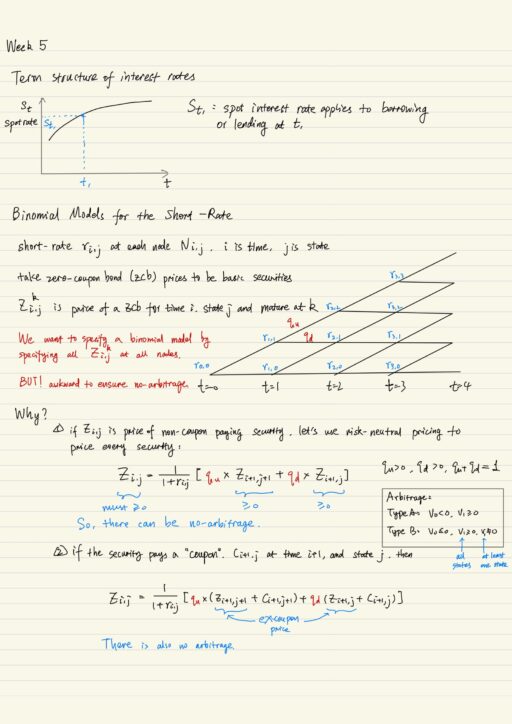 Fixed Income Derivatives Fixed income markets are enormous and in fact bigger than equity markets. Fixed income derivative...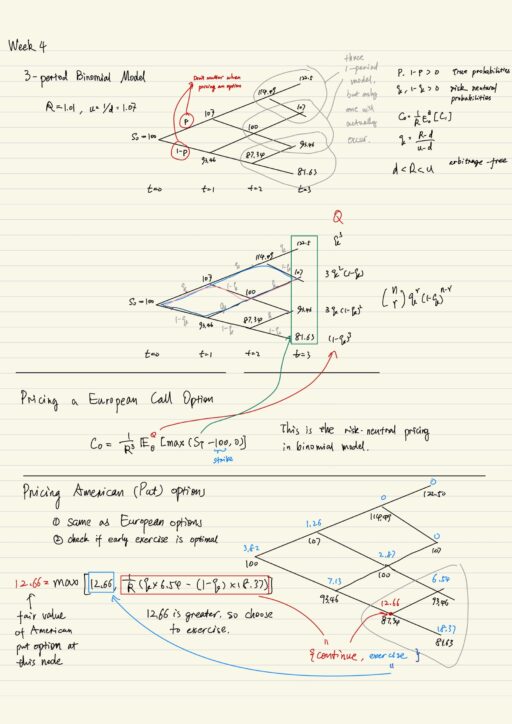 Multi-period binomial model Multi-period binomial model is really just a series of one-period model spliced together. When pricing...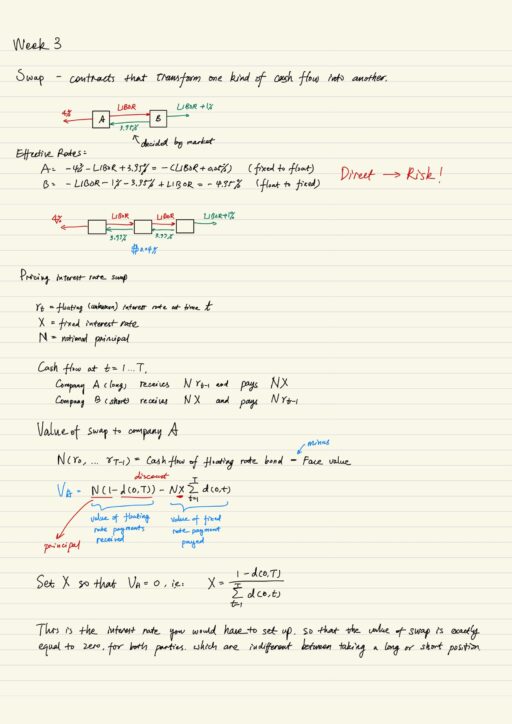 Swaps Why do companies or entities construct swaps? Because they want to change the nature of cash flows,...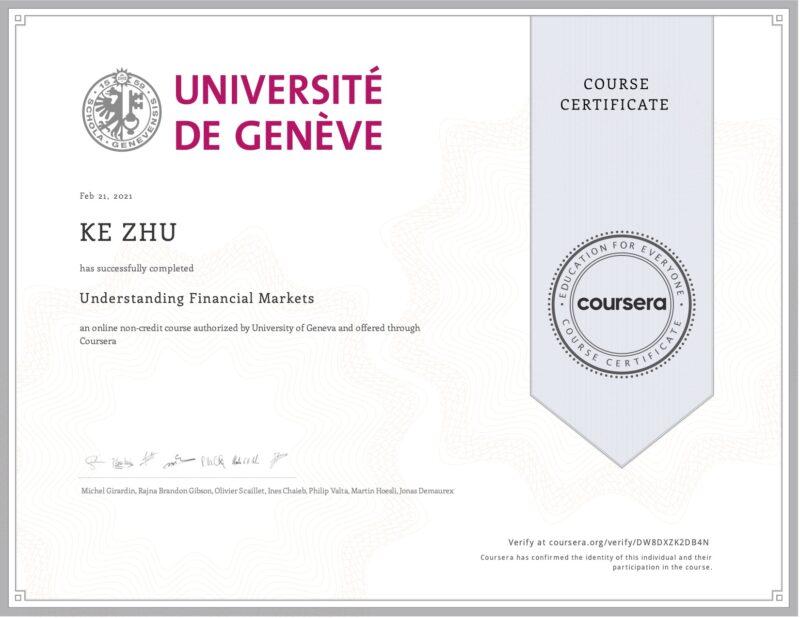 Understanding Financial MarketsUniversity of Geneva Let's talk money! With 15+ years of investment experience, this course really struck...